2021
PrivatBank office
Location
Kiev, st. Kovpaka, 29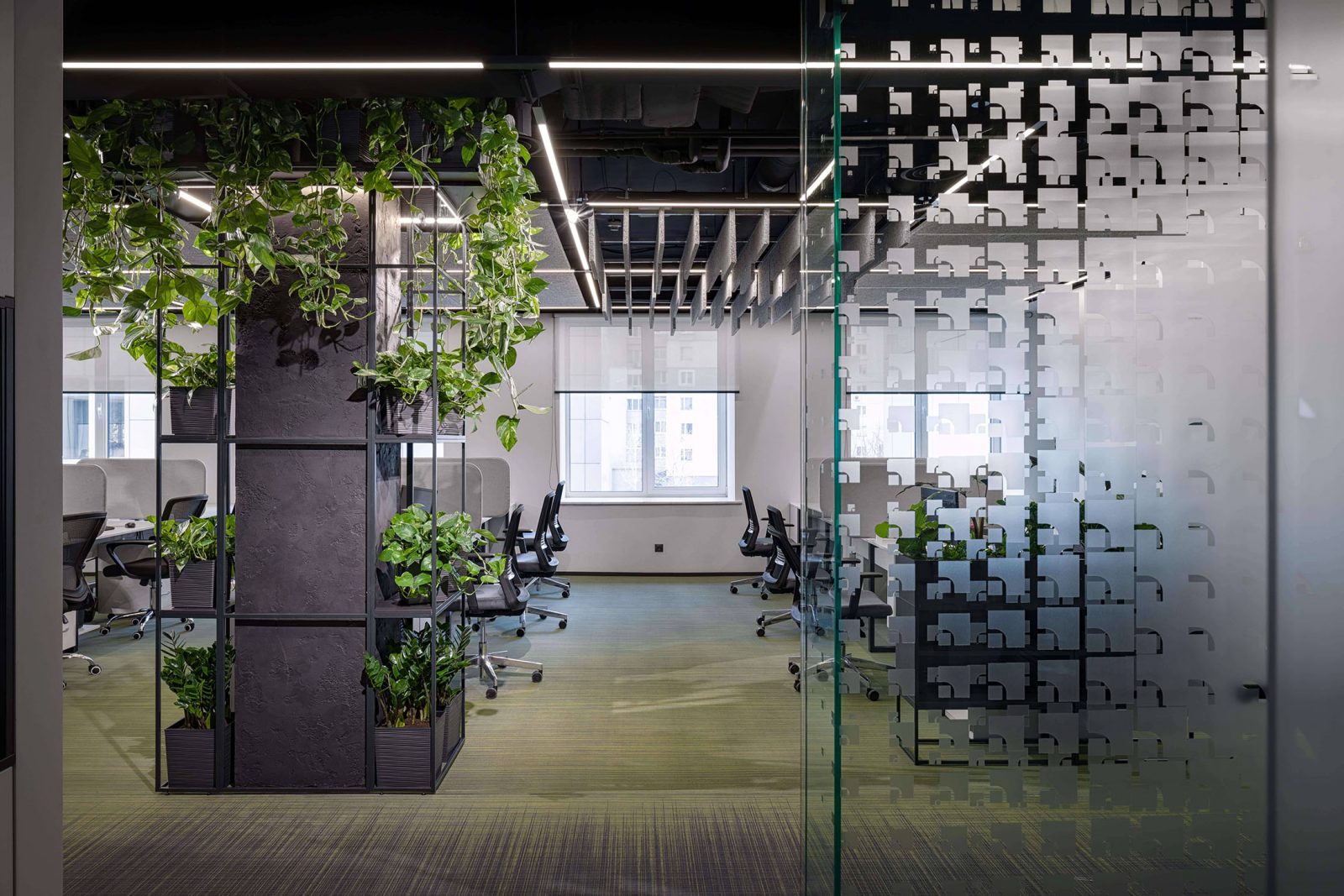 About
Modern space motivating PrivatBank staff to work effectively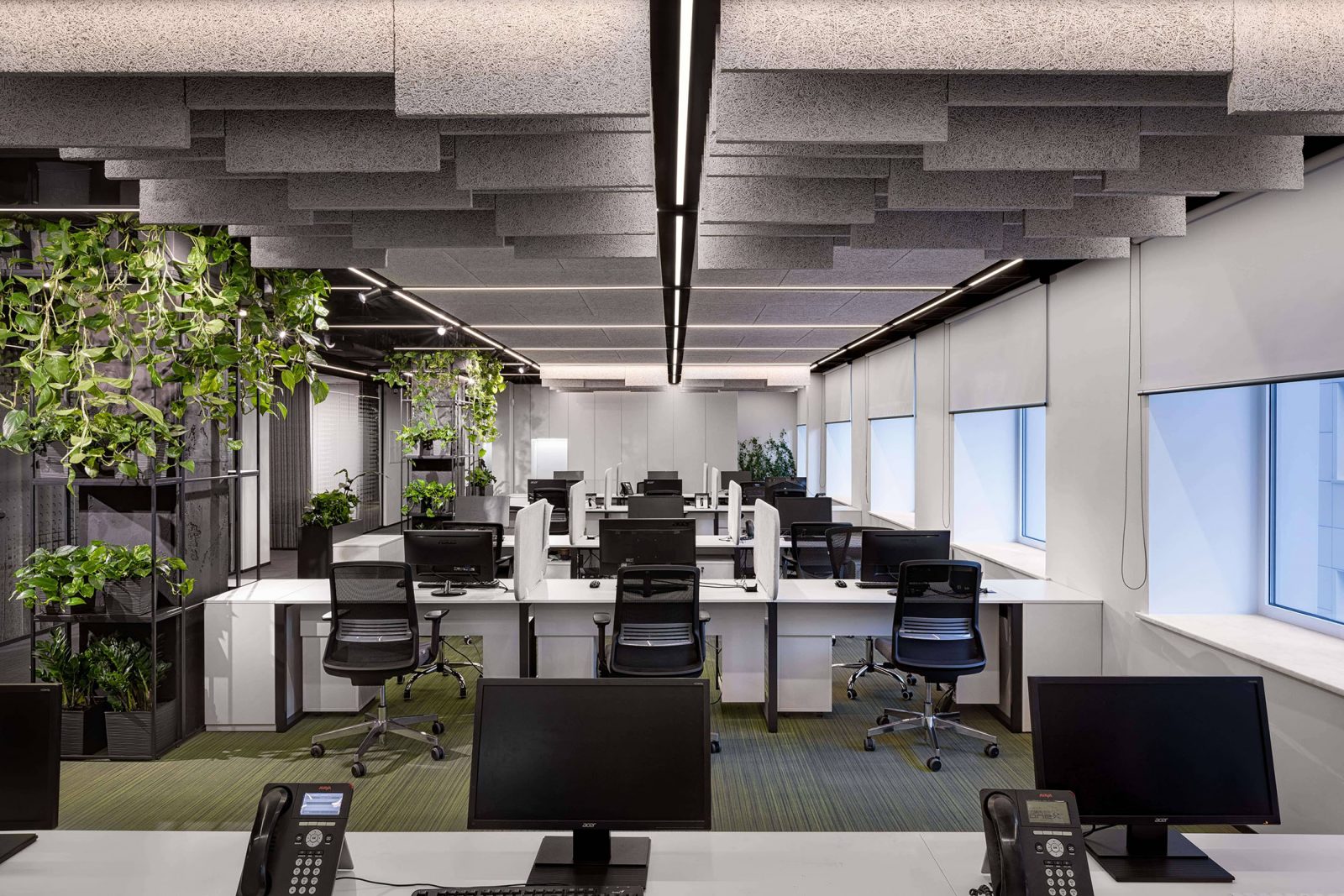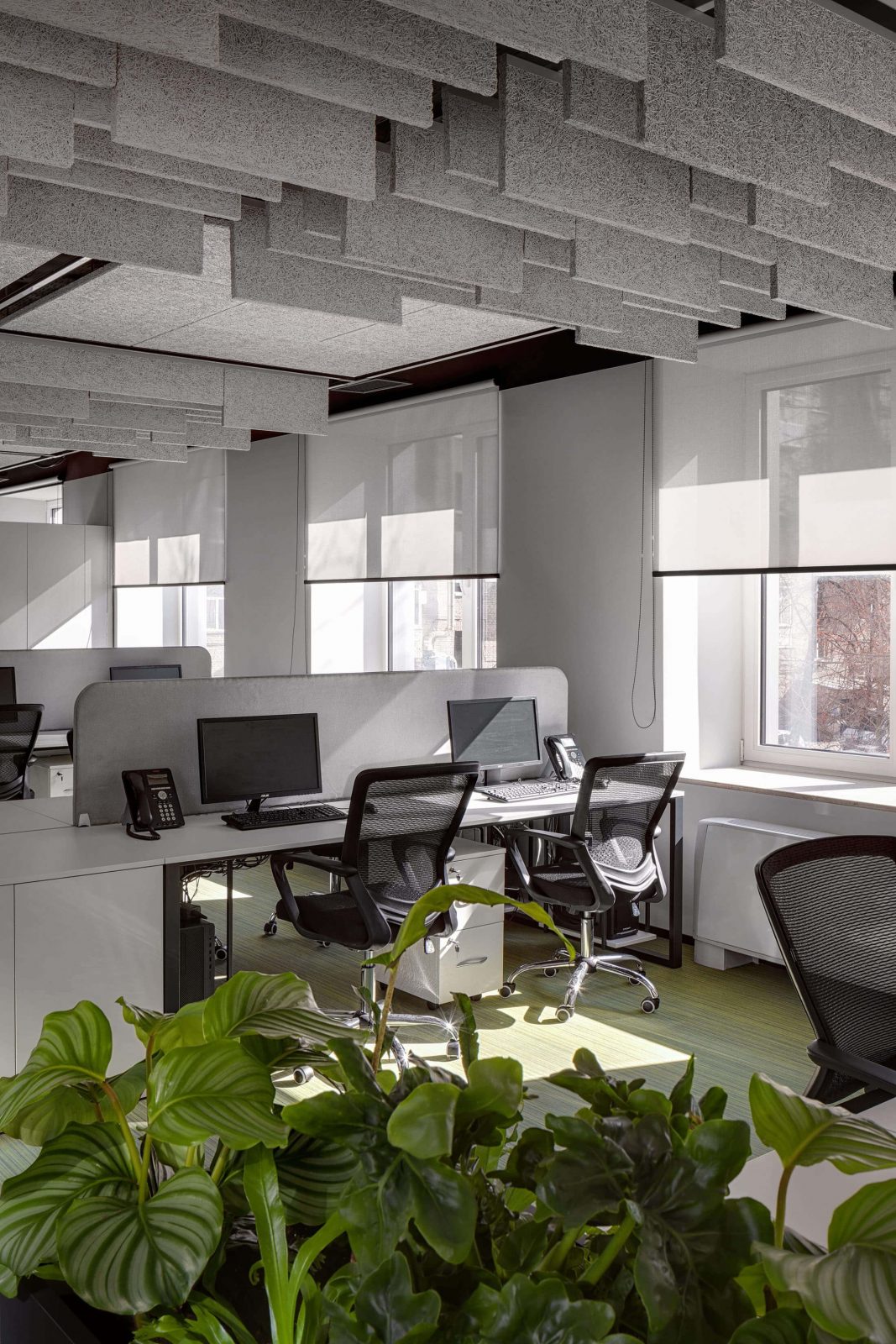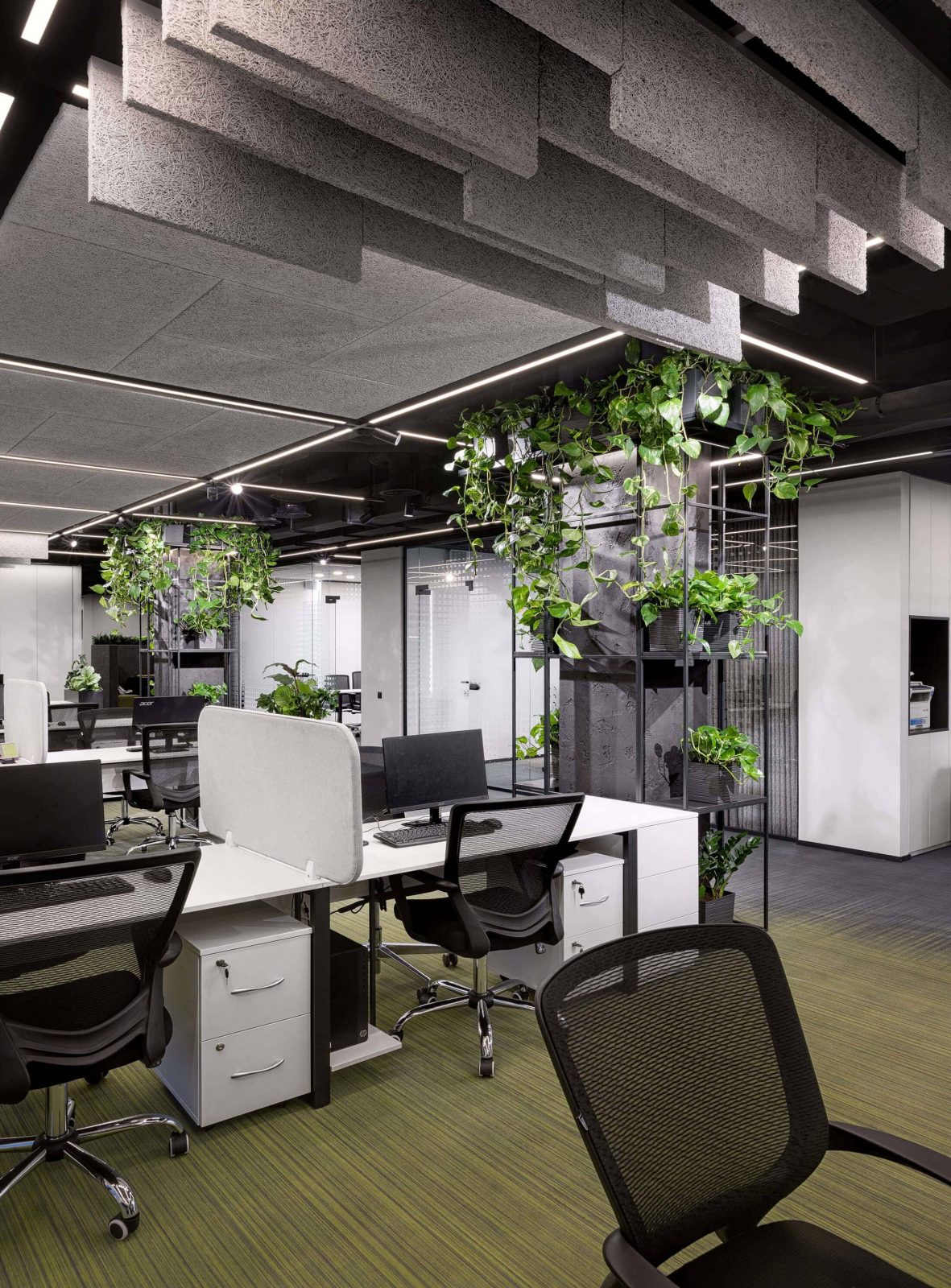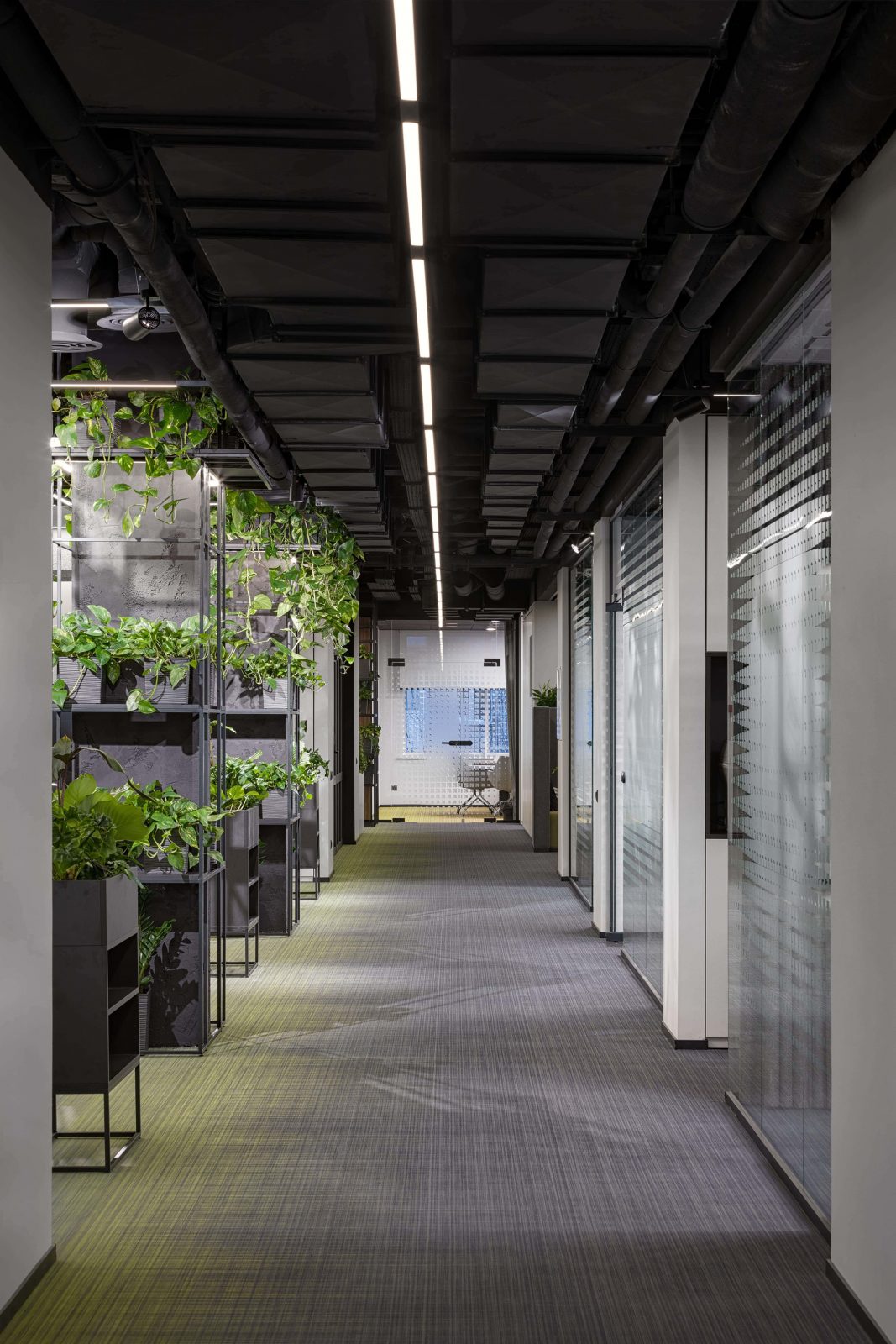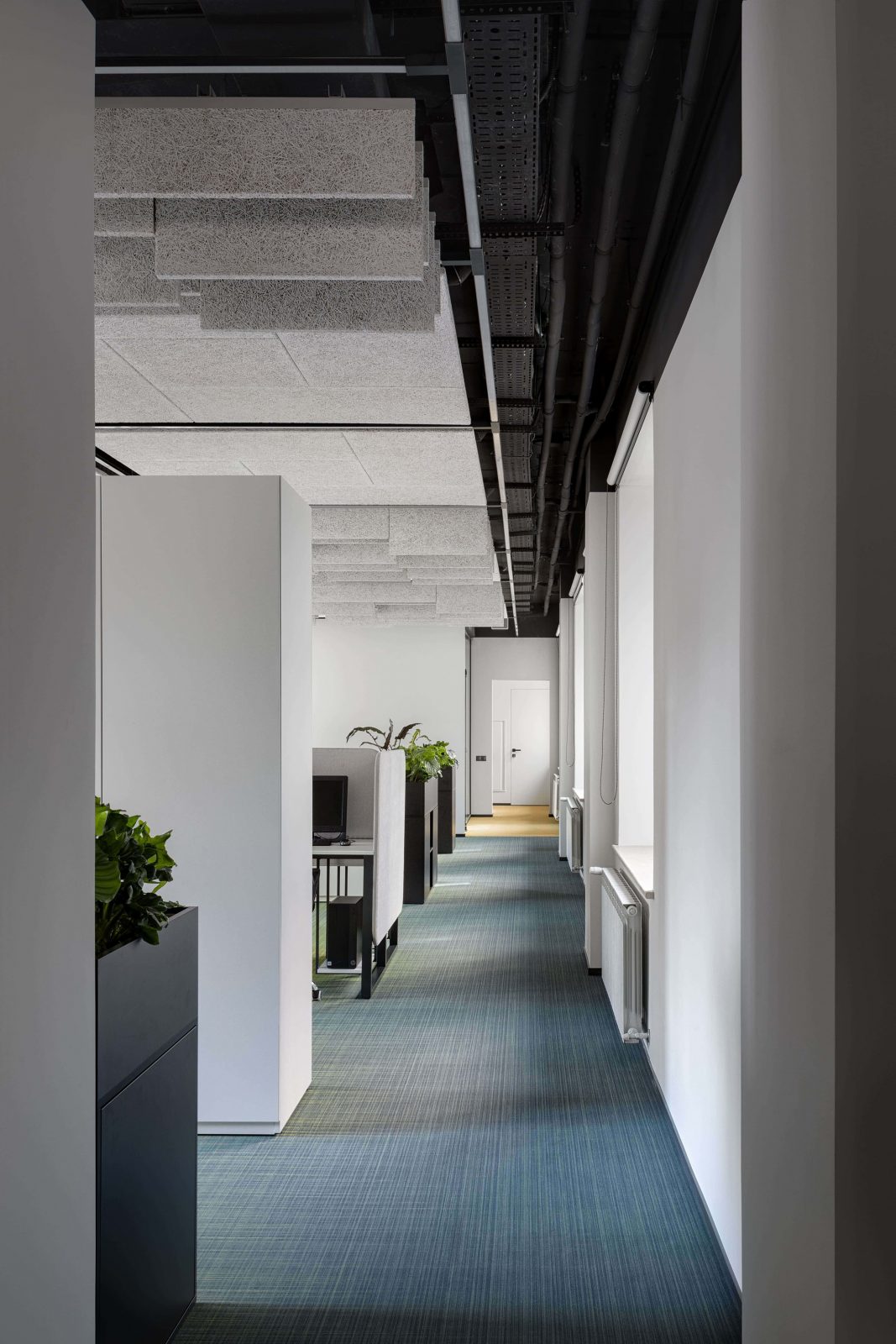 Concept
Transformation of the office-corridor system into open space with preservation of private zones. Precisely calculated logistics of transit zones, ergonomics of workplaces and negotiation.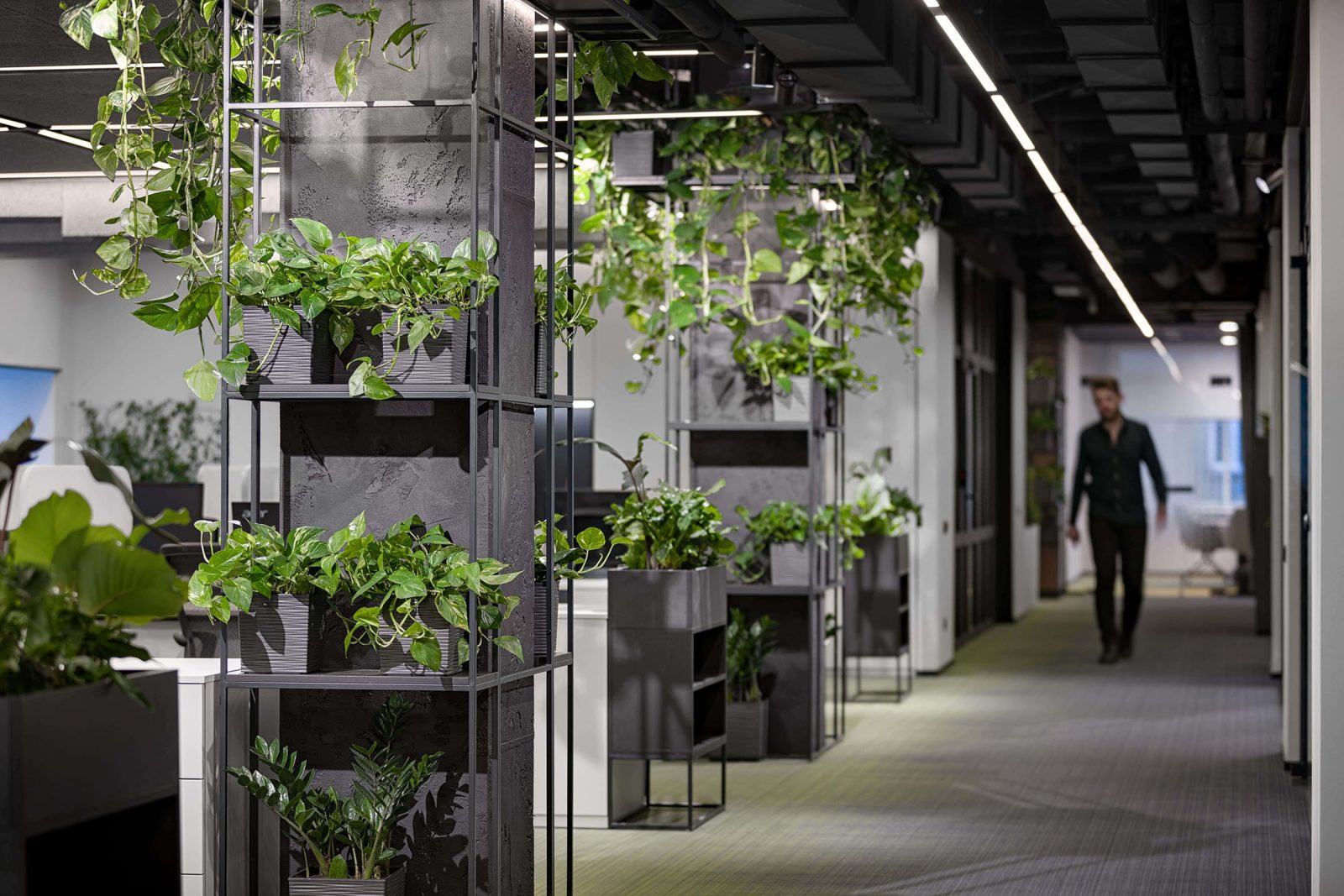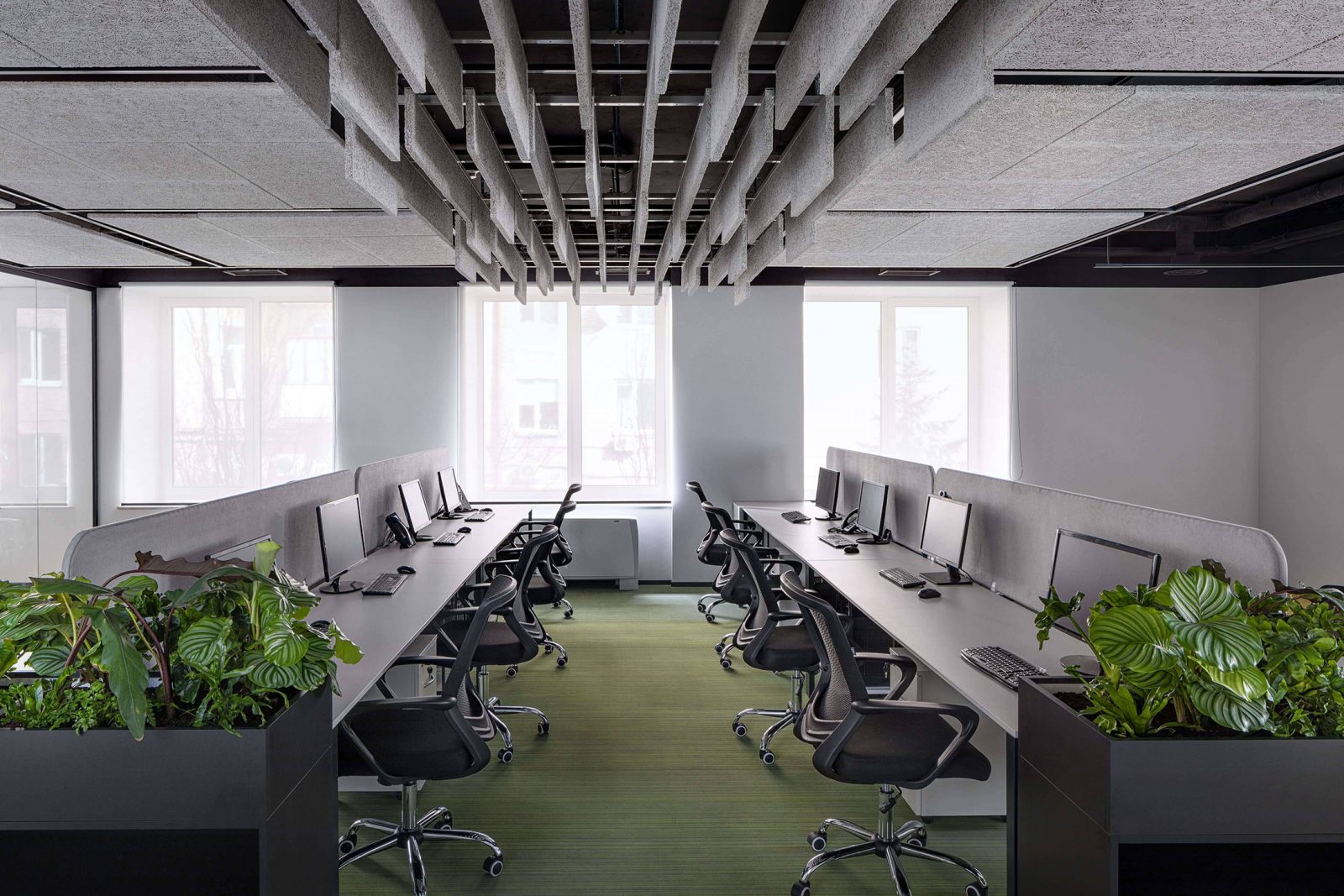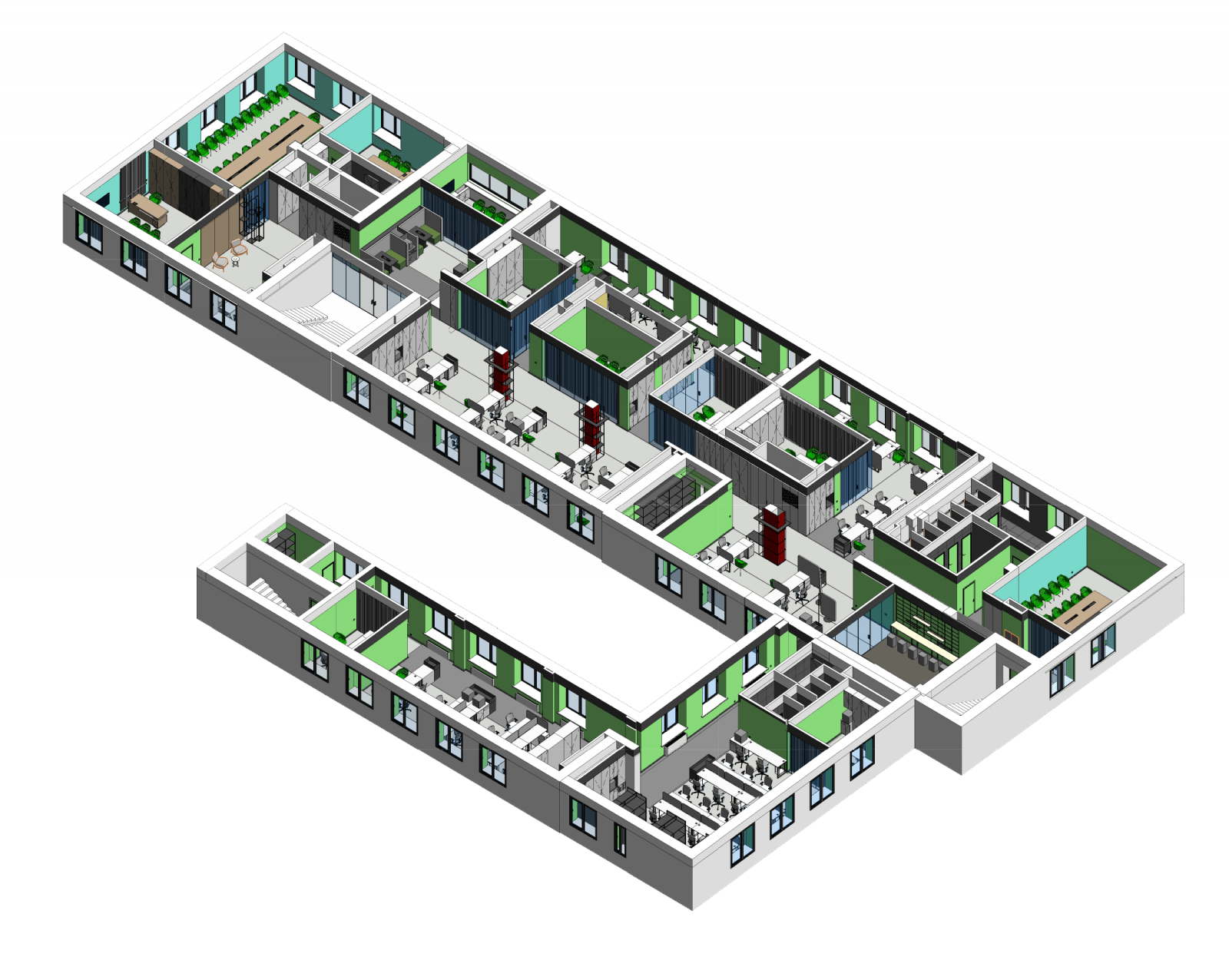 Transformation of space
changed the format of the room from standard offices to an open workspace;
kept the operating access points to the room;
used natural lighting around the perimeter of the building;
acoustic solution in open space were ceiling panels made of pressed wood fibers in horizontal and vertical design.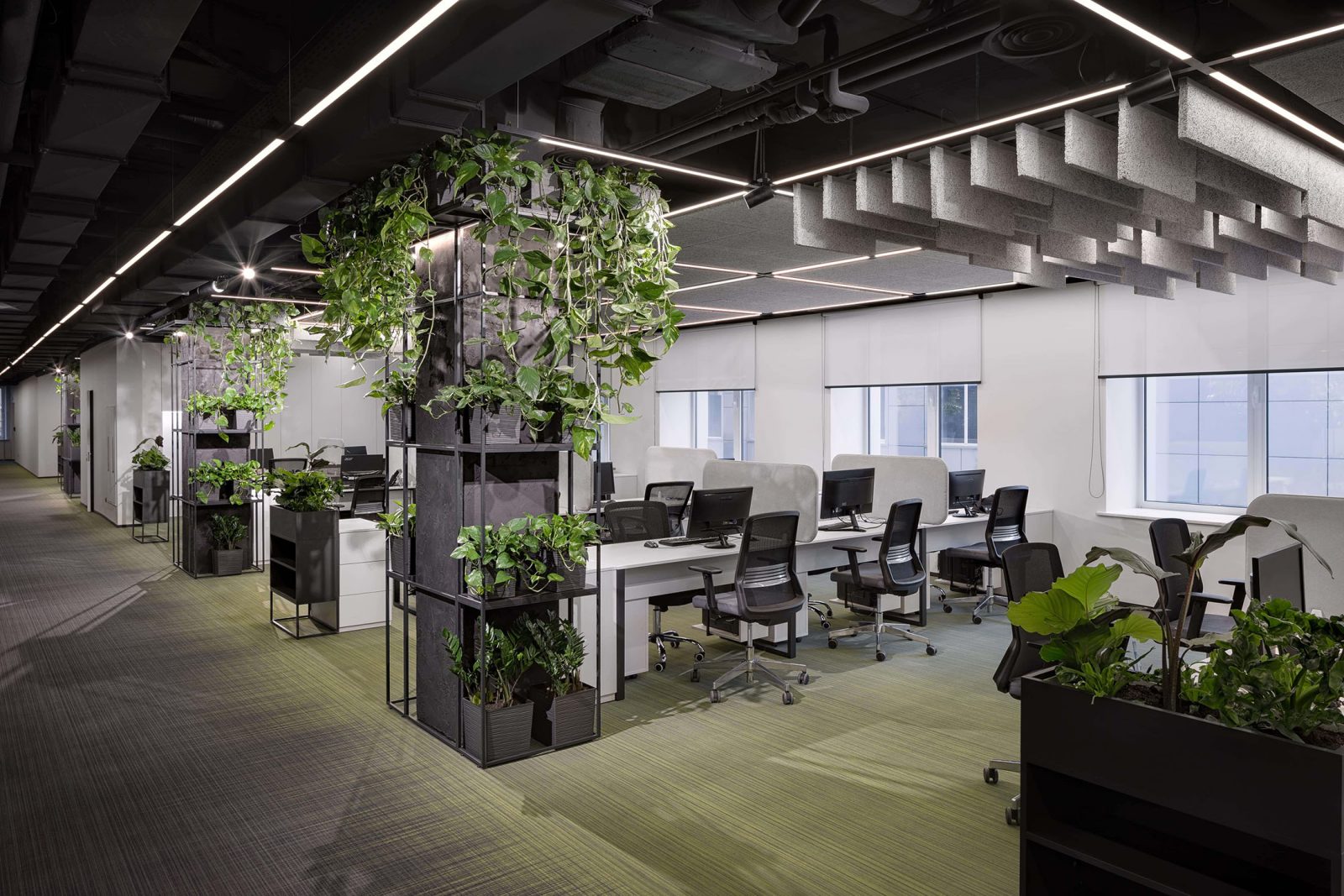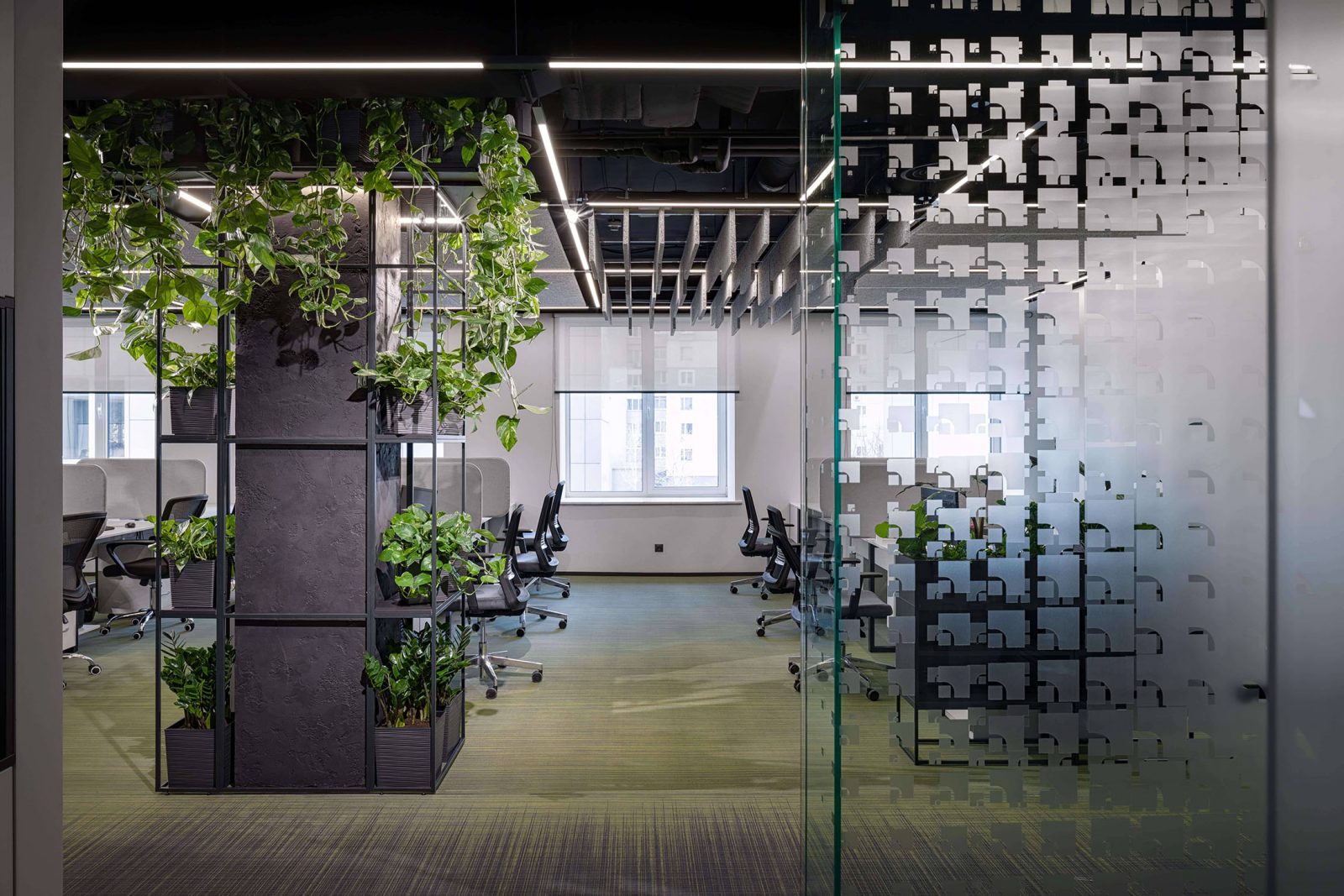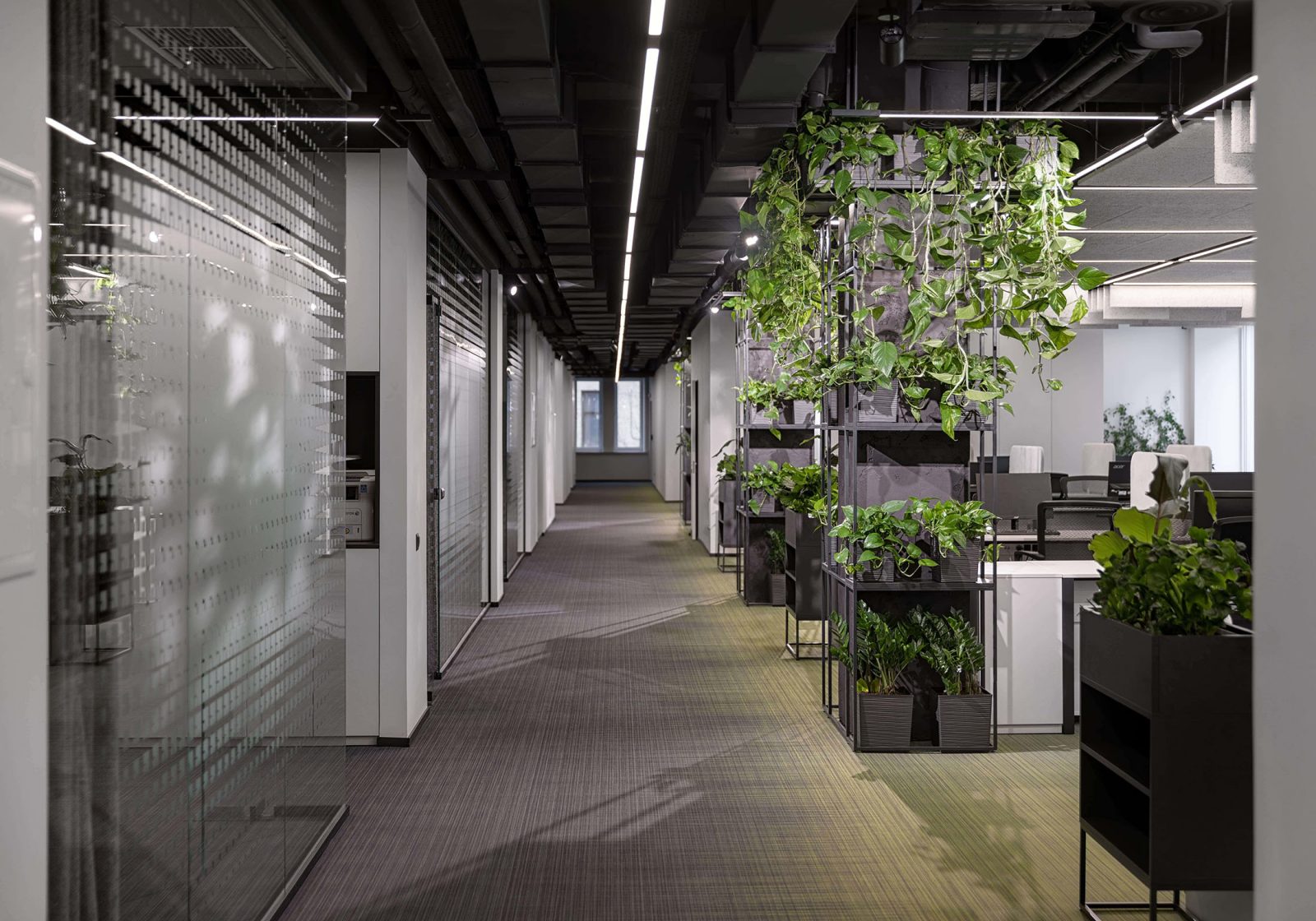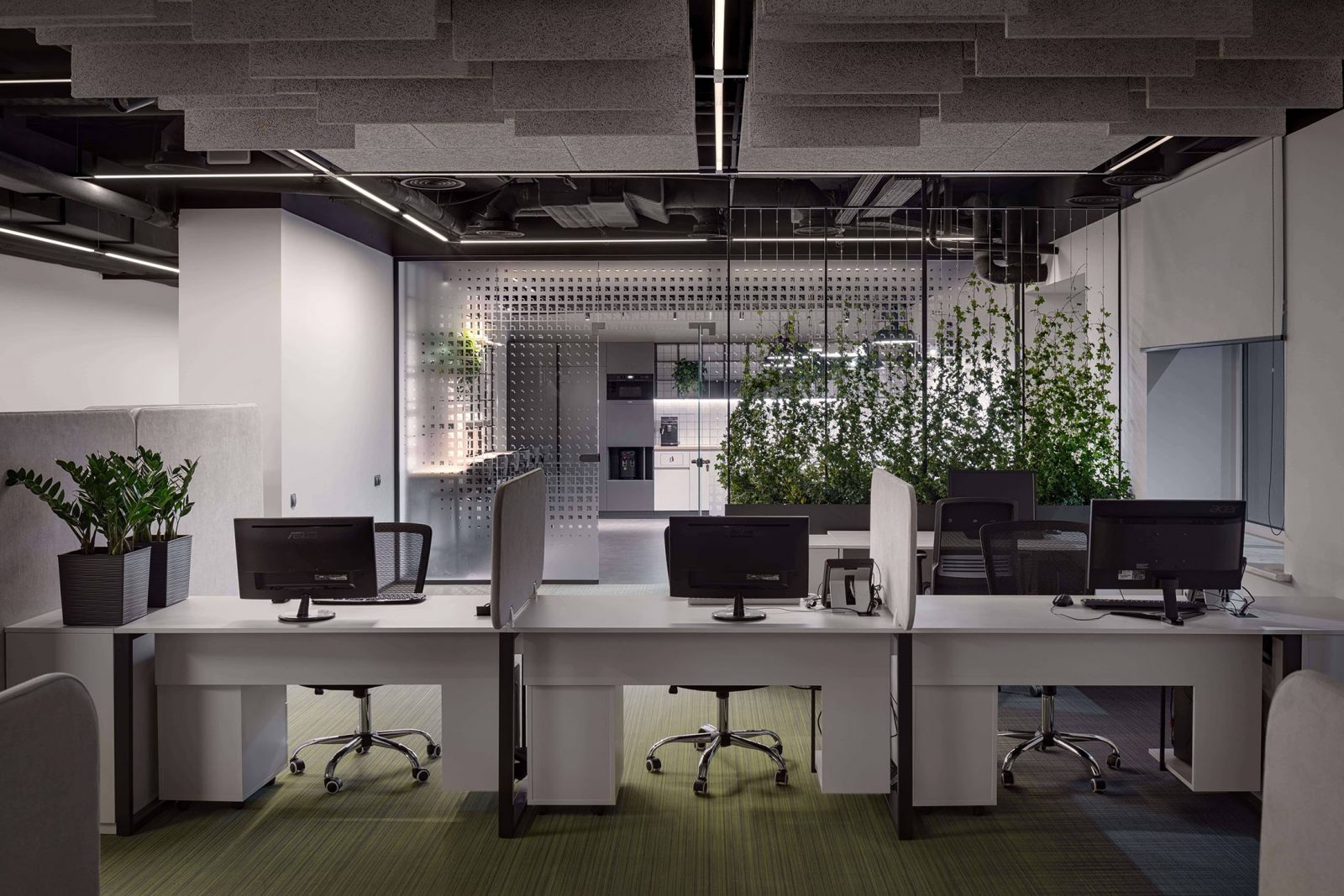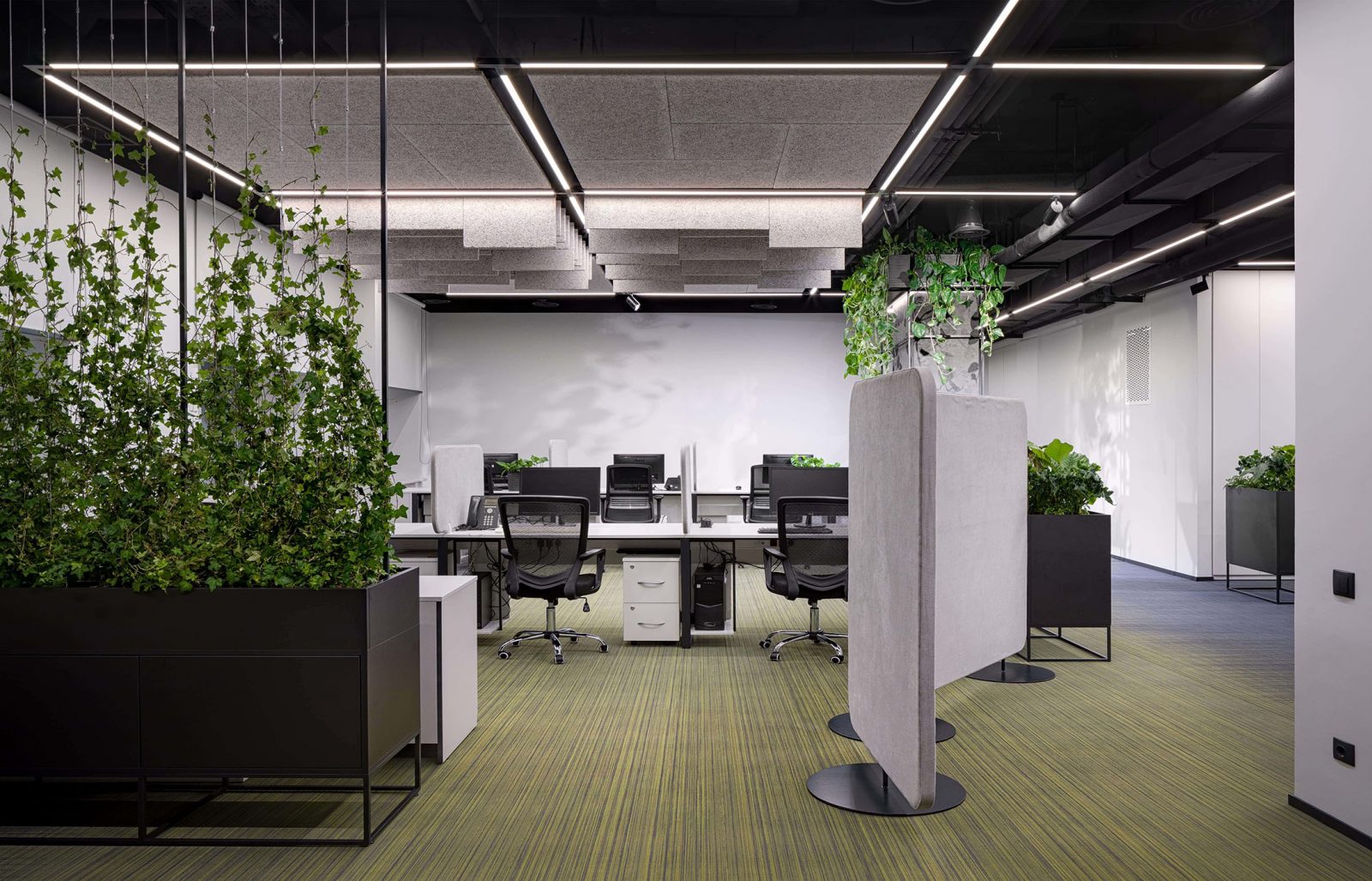 Zoning
load-bearing columns were used to create open space;
open office space was visually divided by shelves with plants, color and lighting systems;
calculated ergonomics of each
used a Flotex dirt-repellent carpet with a gradient of dark gray in transit areas, green in work areas, yellow in conference rooms and offices.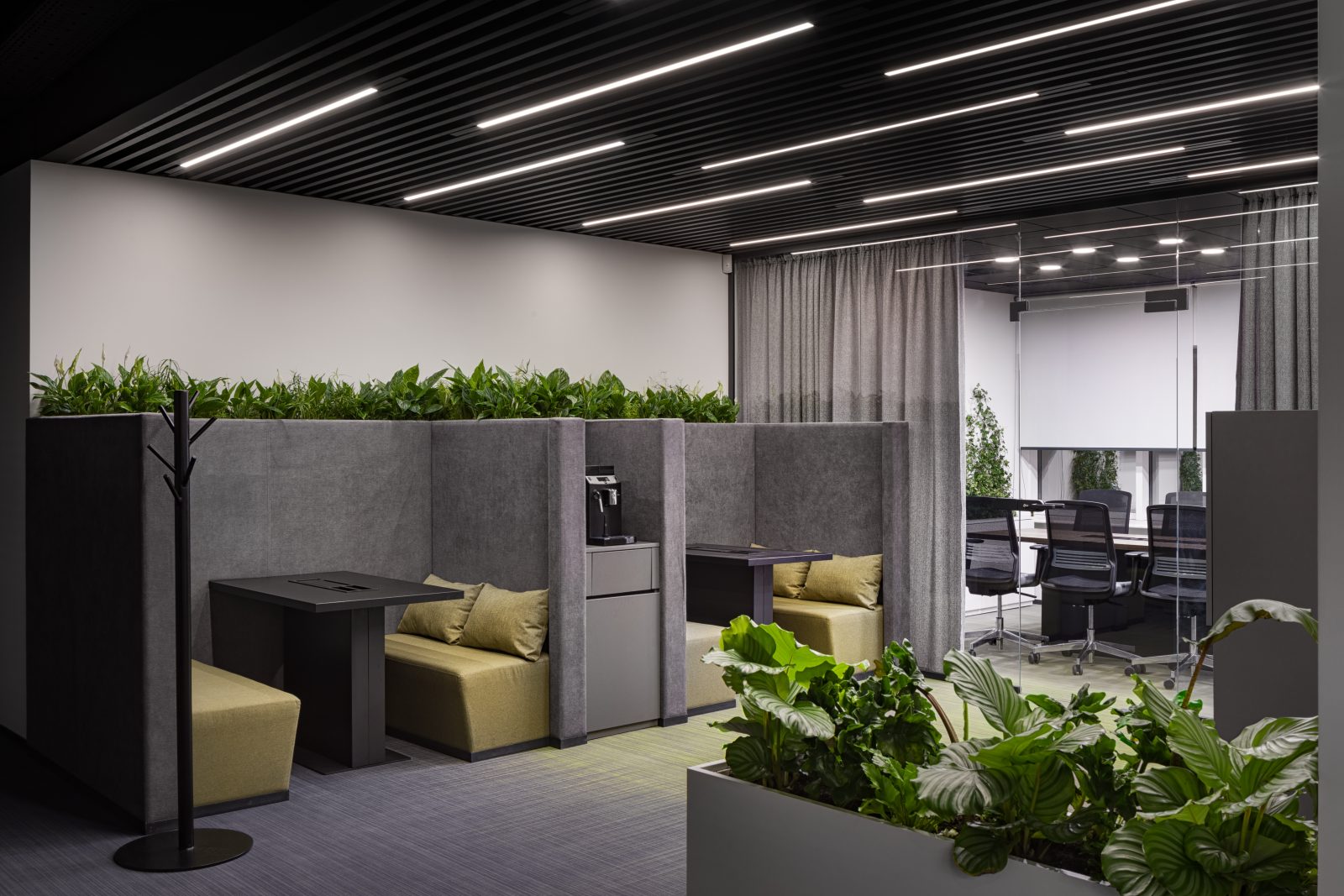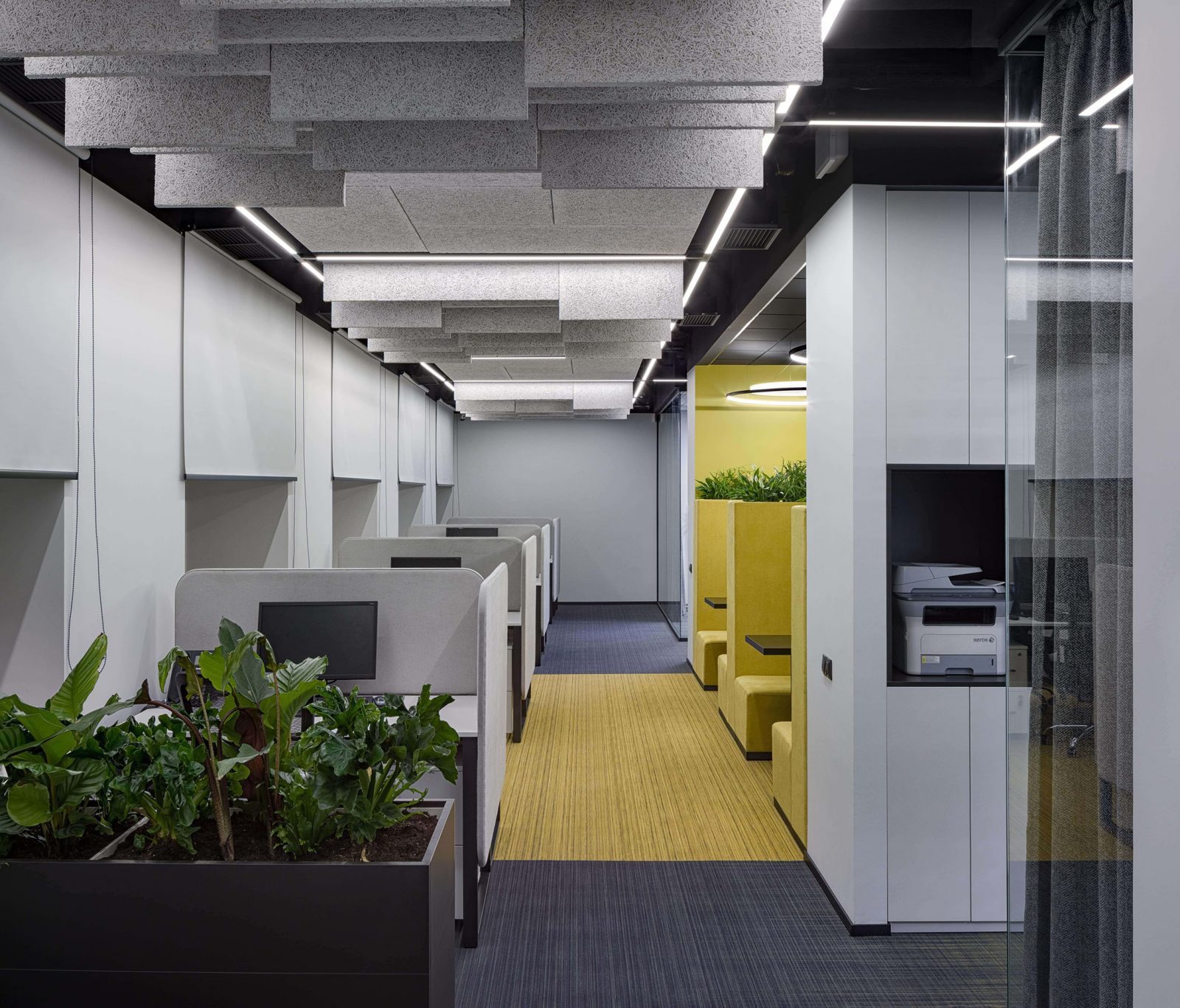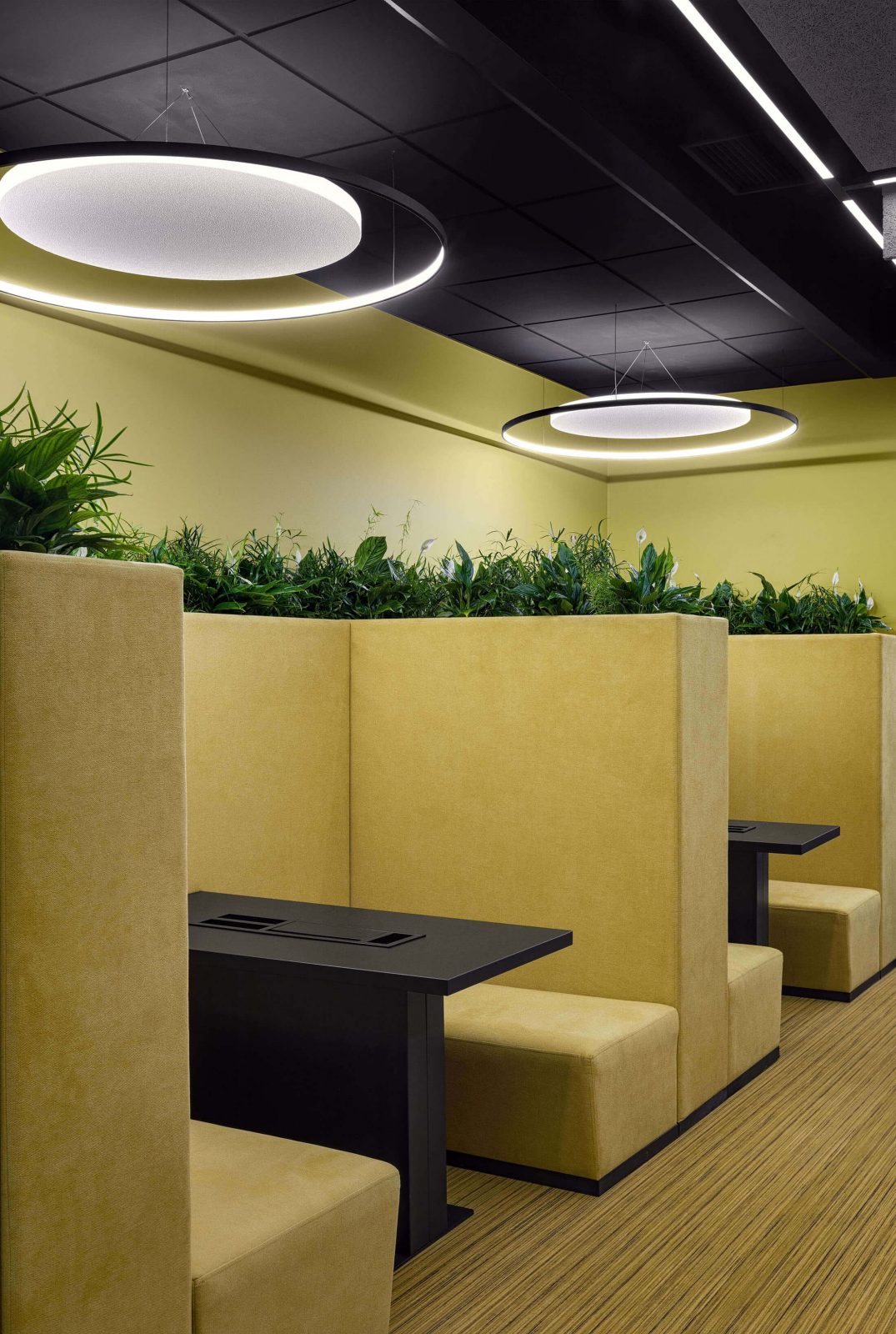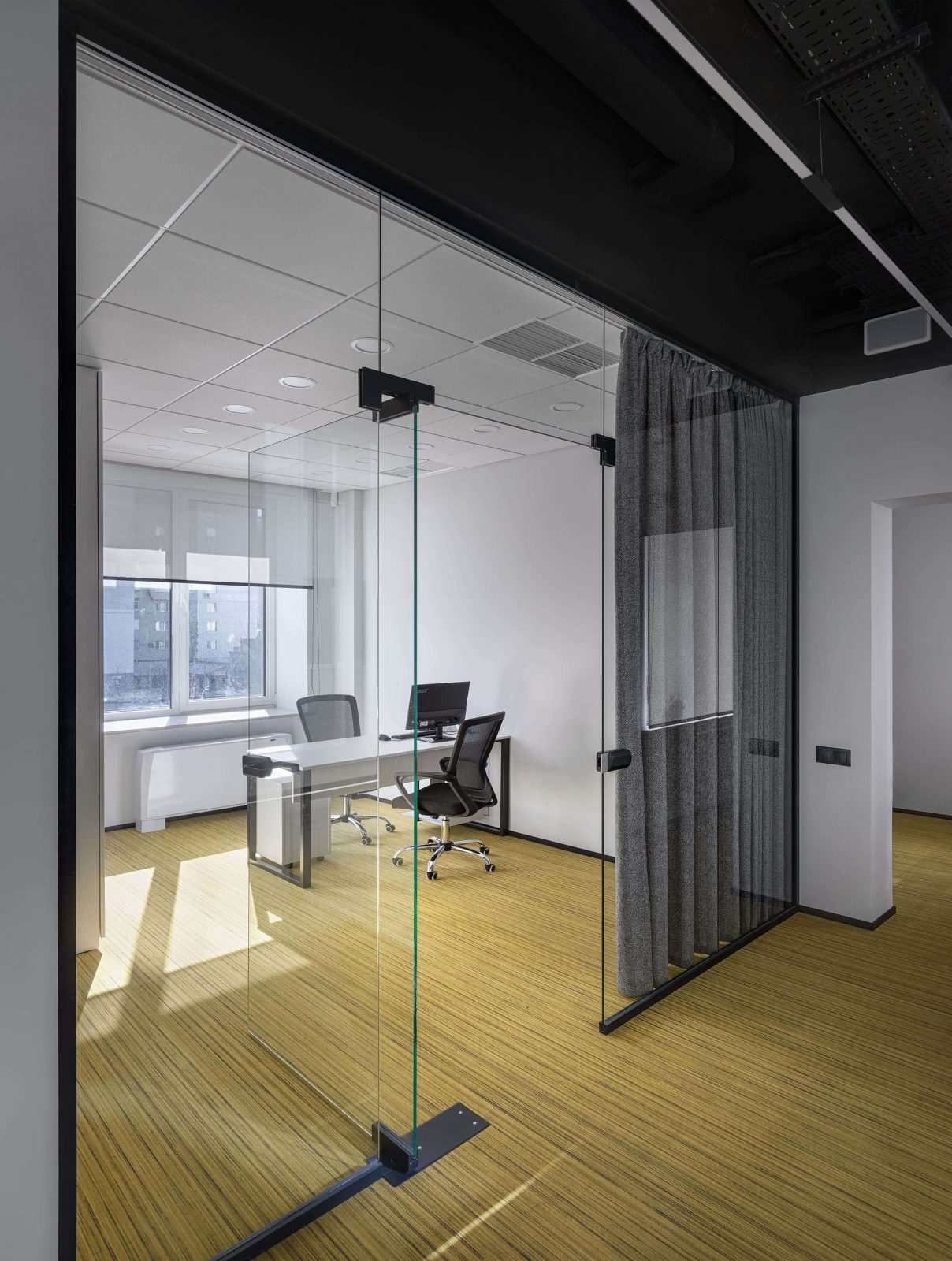 Design solutions
Developed a unique pattern based on the PrivatBank logo:
meeting rooms are separated from the transit zone by glass partitions with the author's pattern in a transparent white range – from matte to transparent;
in the kitchen the pattern is inverted – from matte edges to the transparent center.
Color range, from calm green to anthracite with a predominance of white and light gray shades.
Together with SSB Light, we have developed lighting elements that flow in a continuous structure throughout the office space.
The ZIKZAK team together with the First Flower Company have developed a plan for landscaping the office to maintain a favorable microclimate.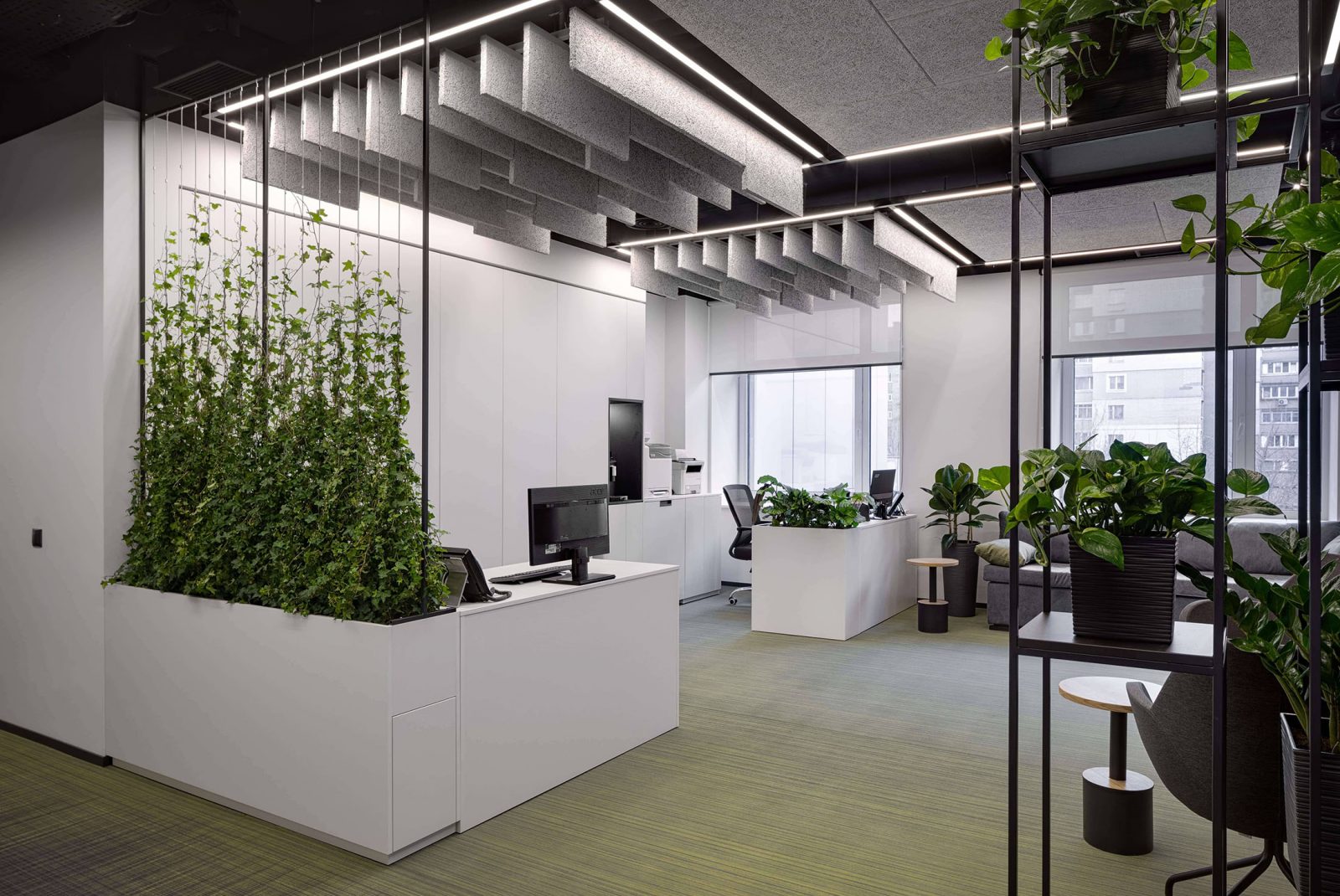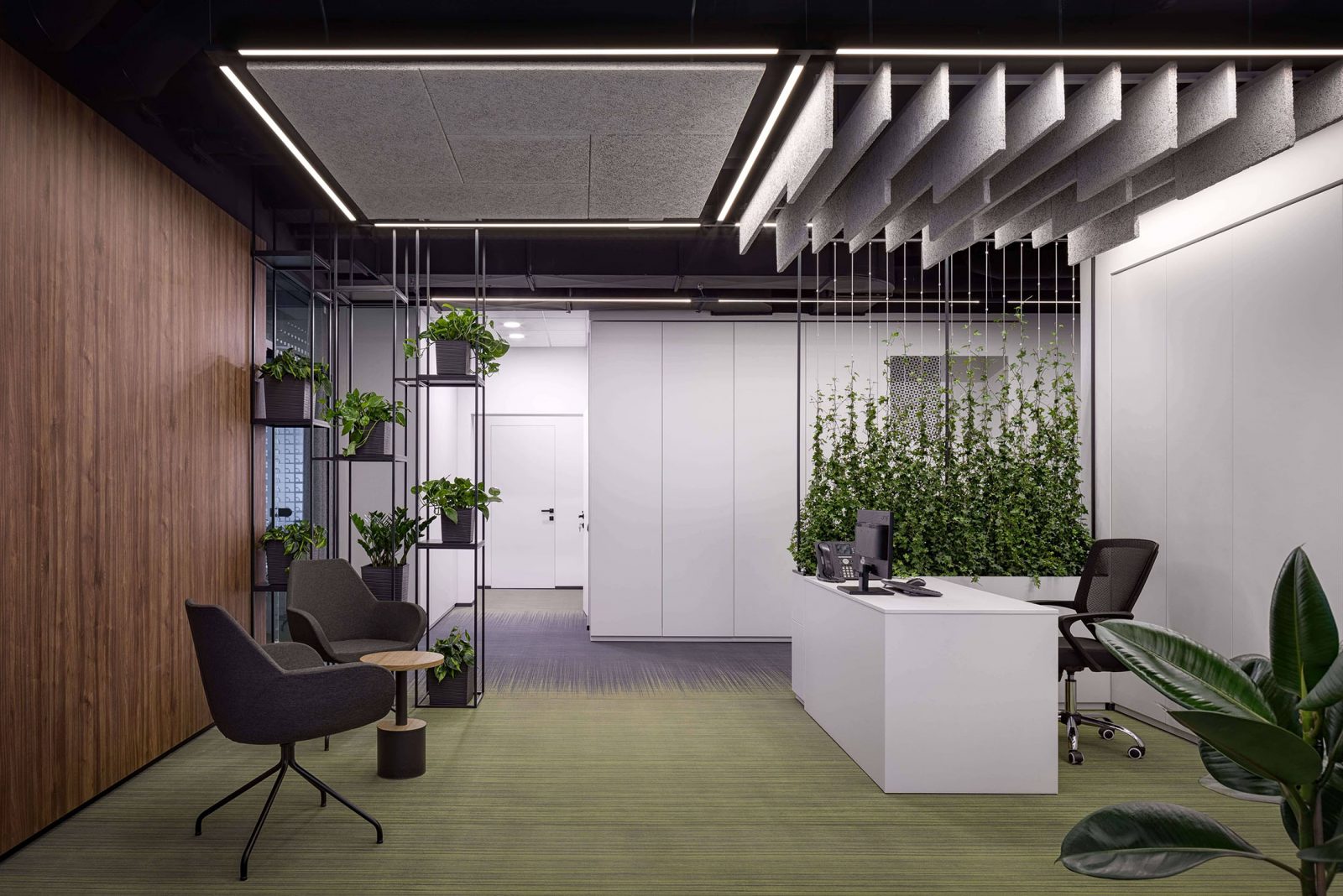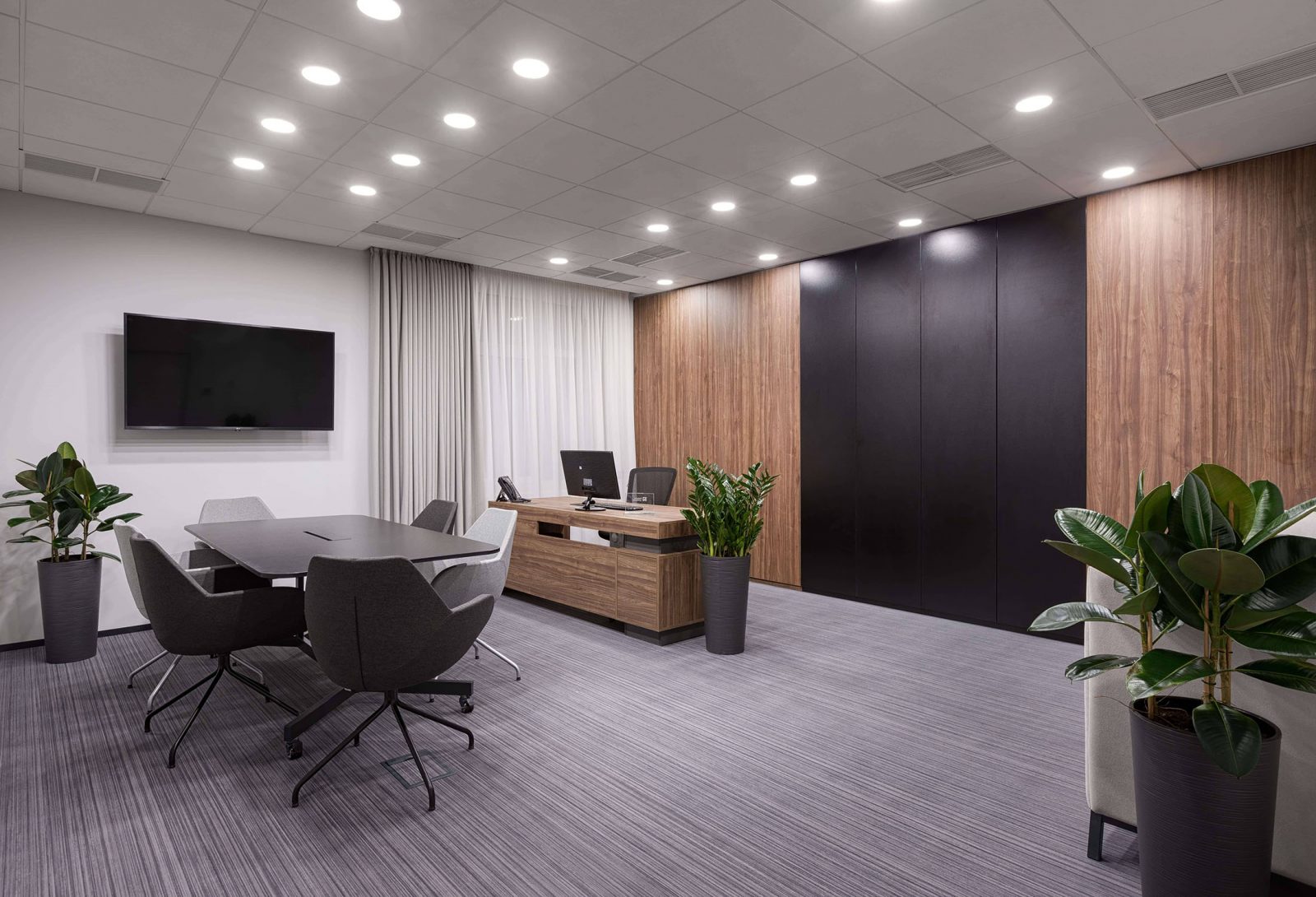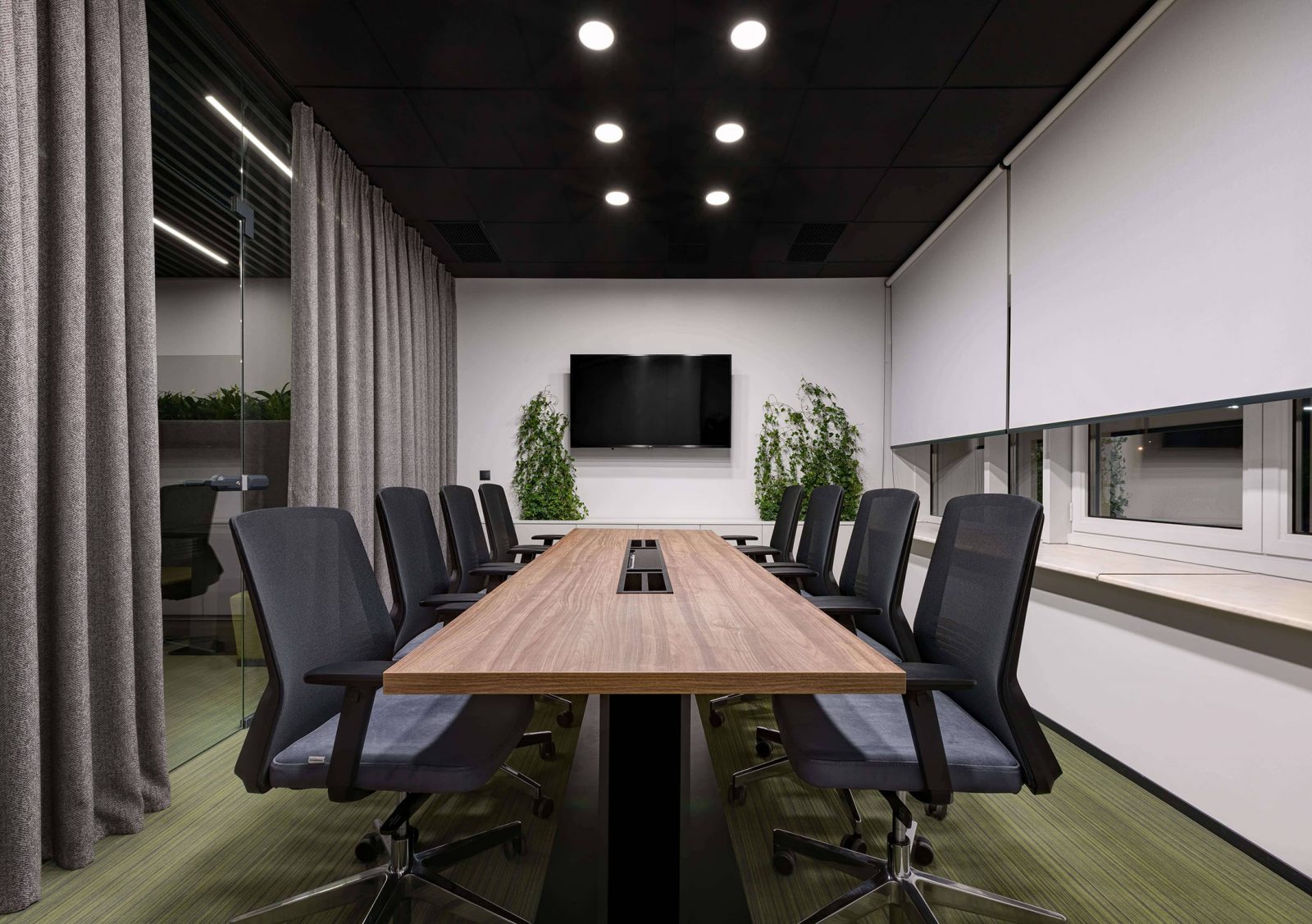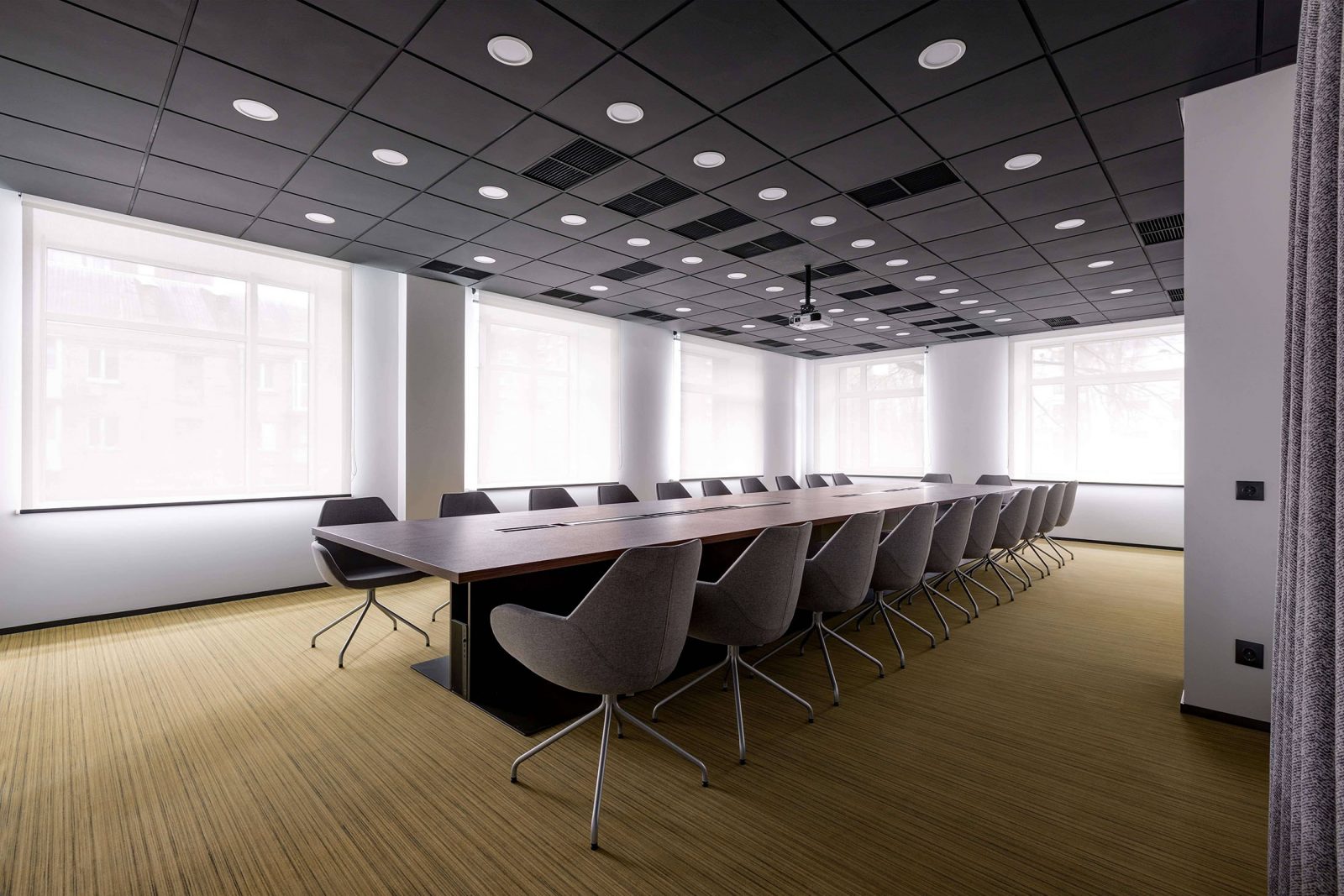 Idea
We saved one of the doors at the request of the building owner. The door is disguised between the bathroom cubicle and the load-bearing wall with a false cabinet. The employees of the department now have their own Narnia.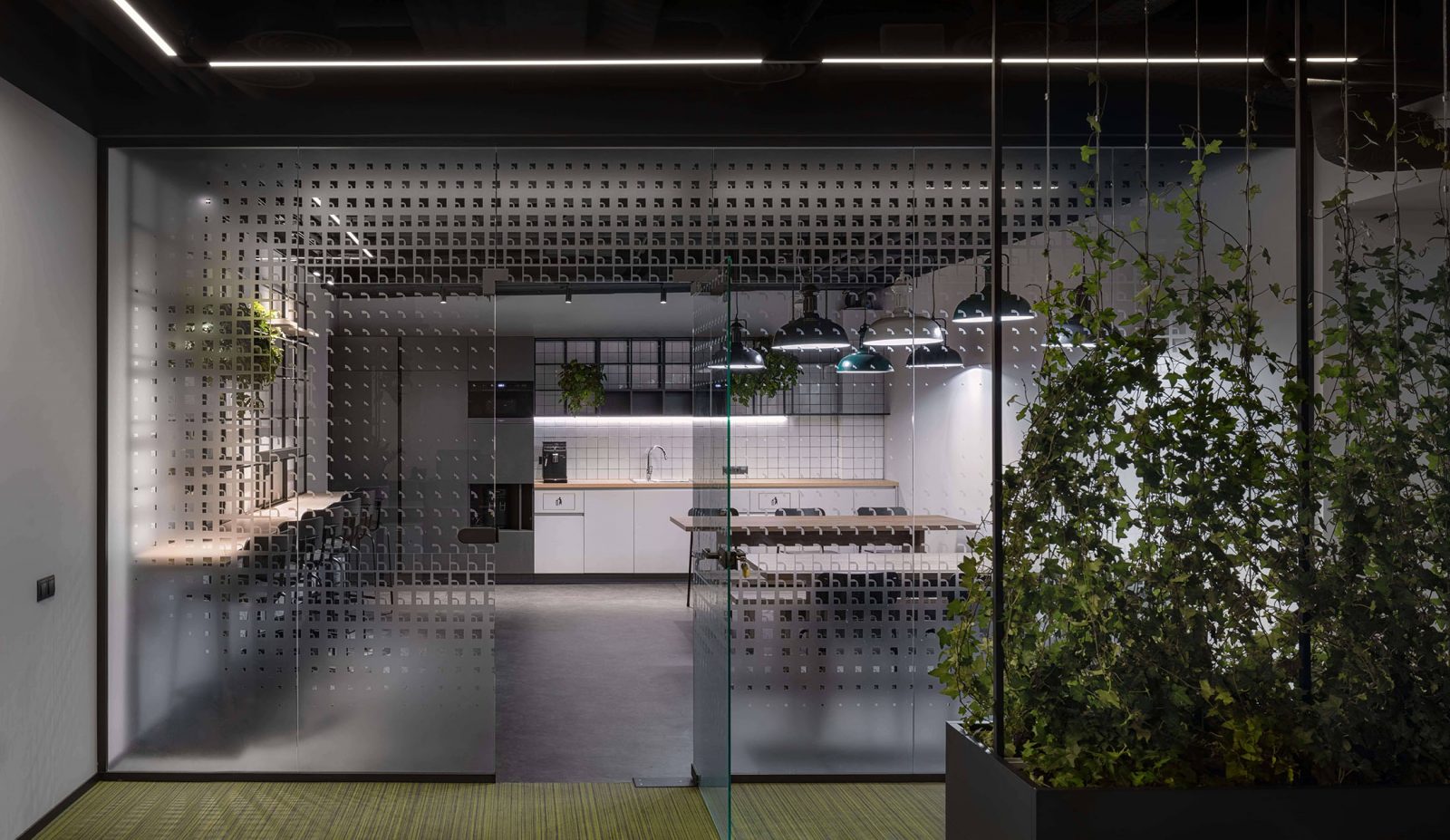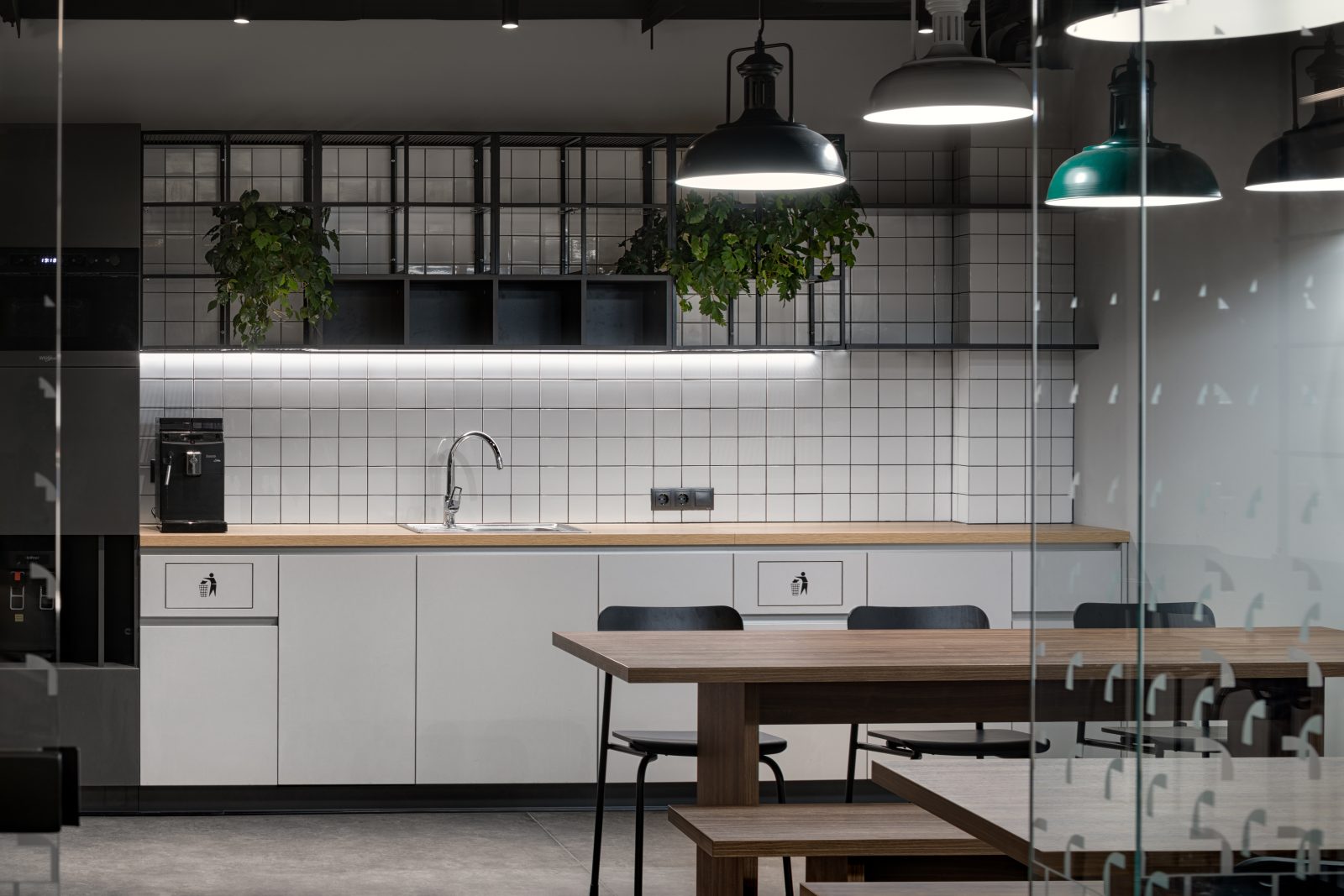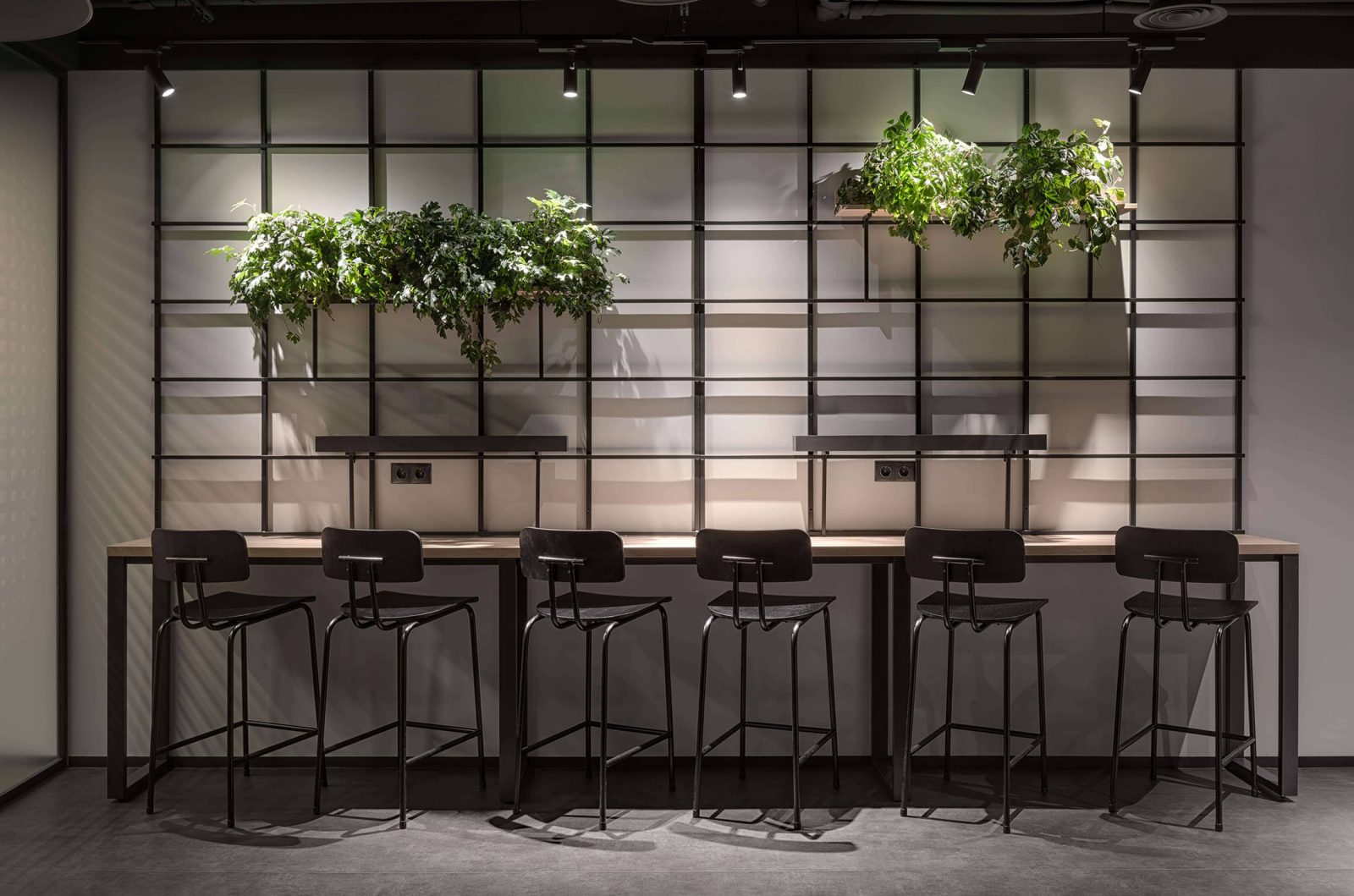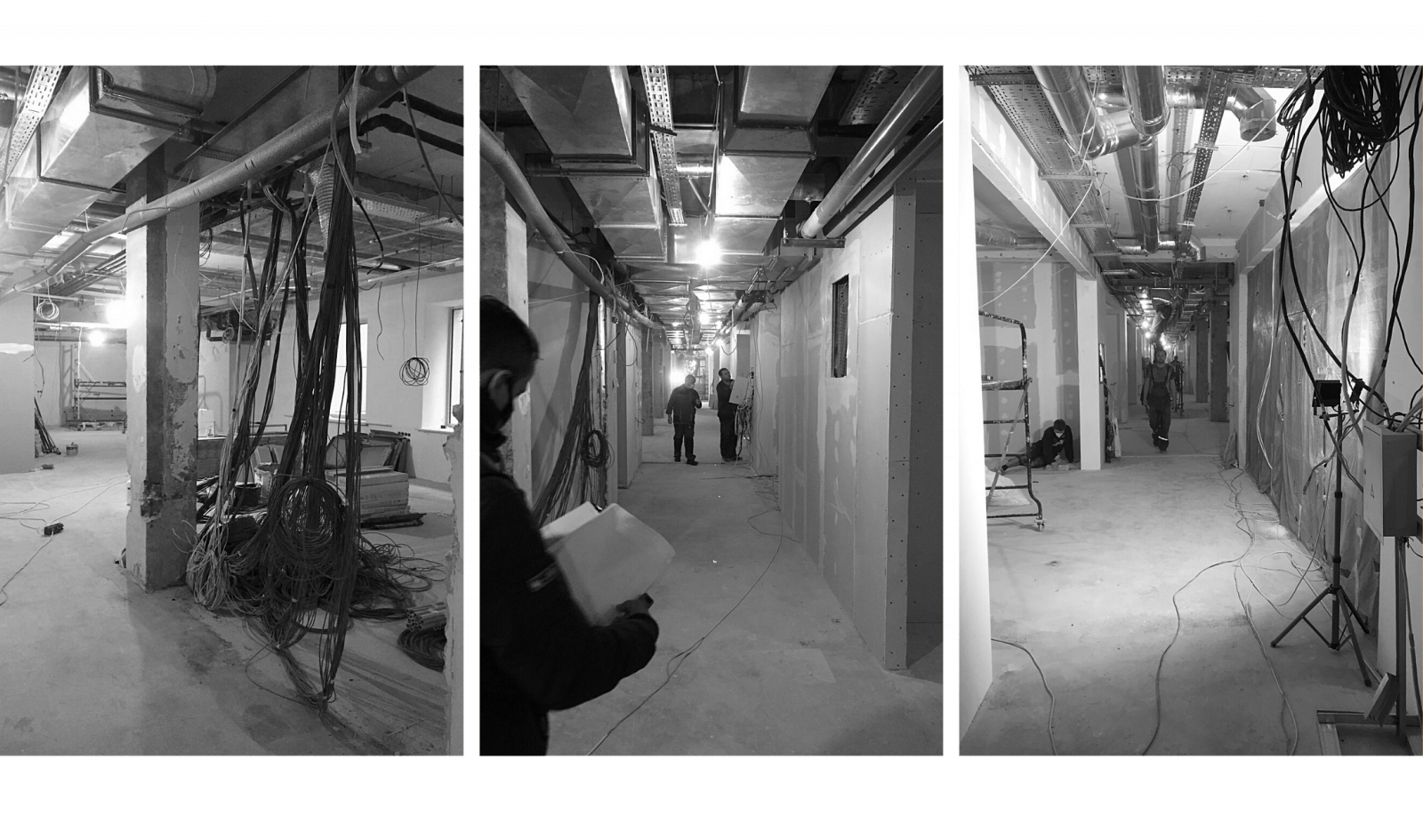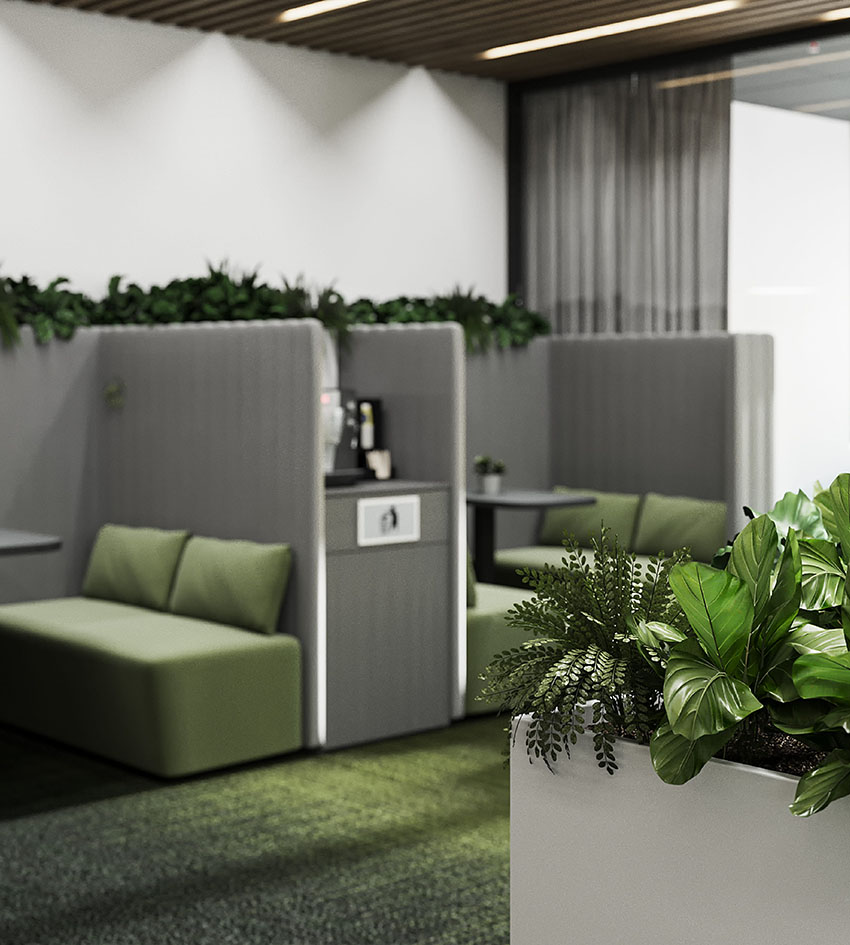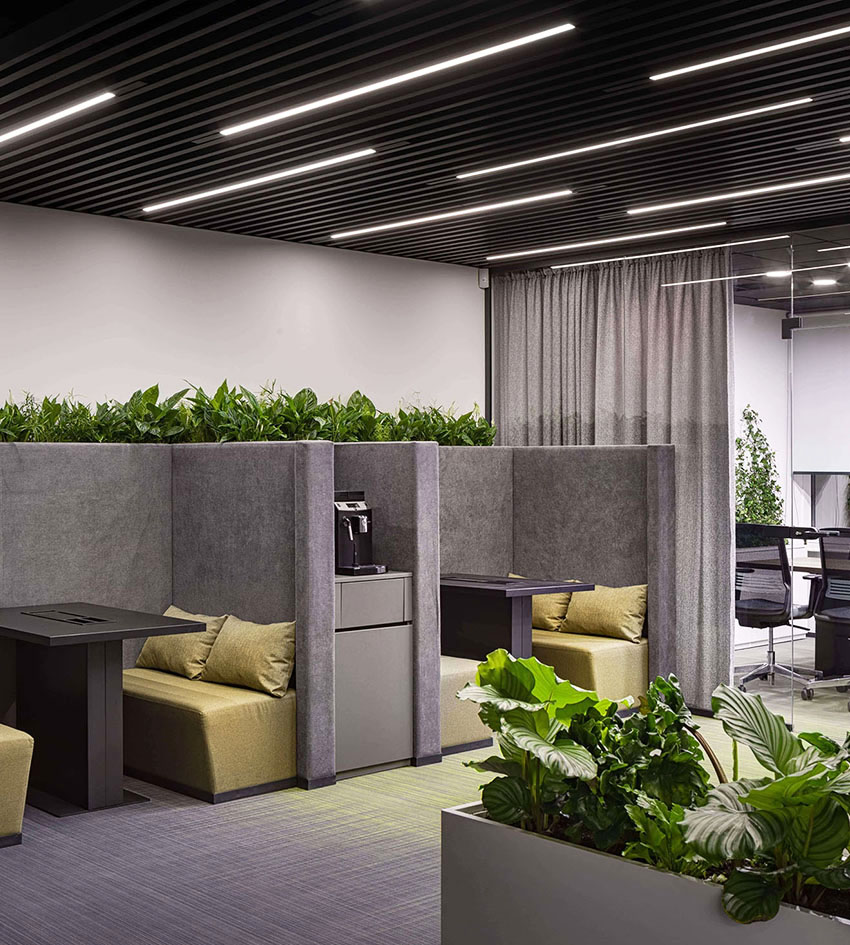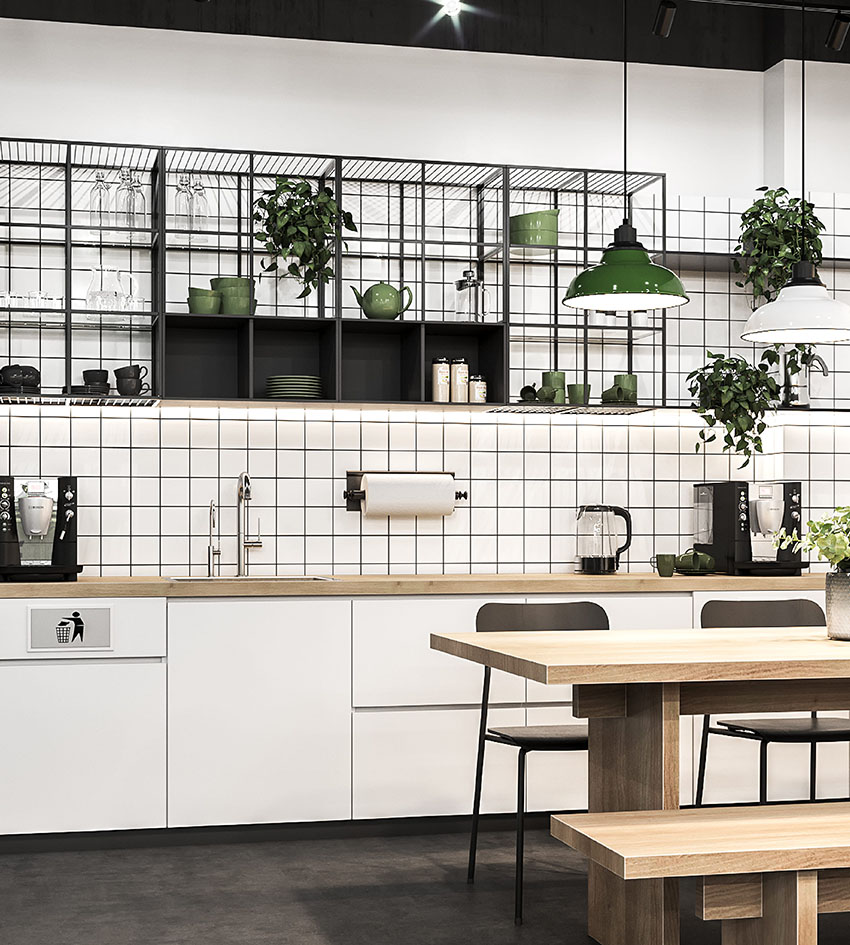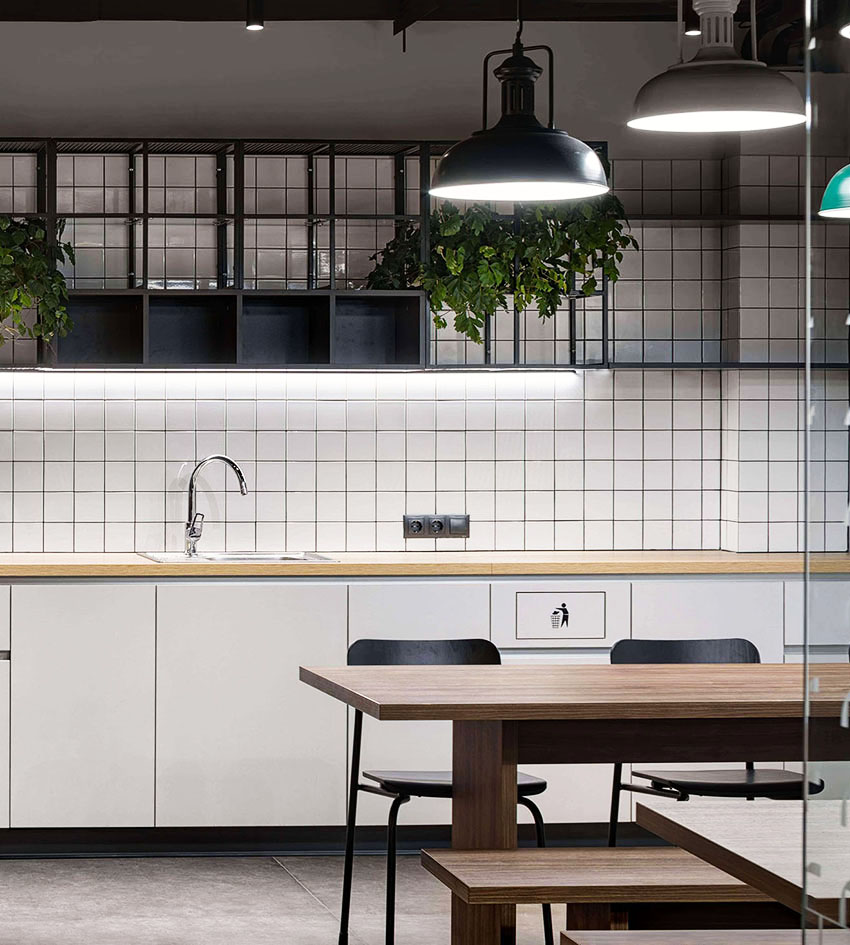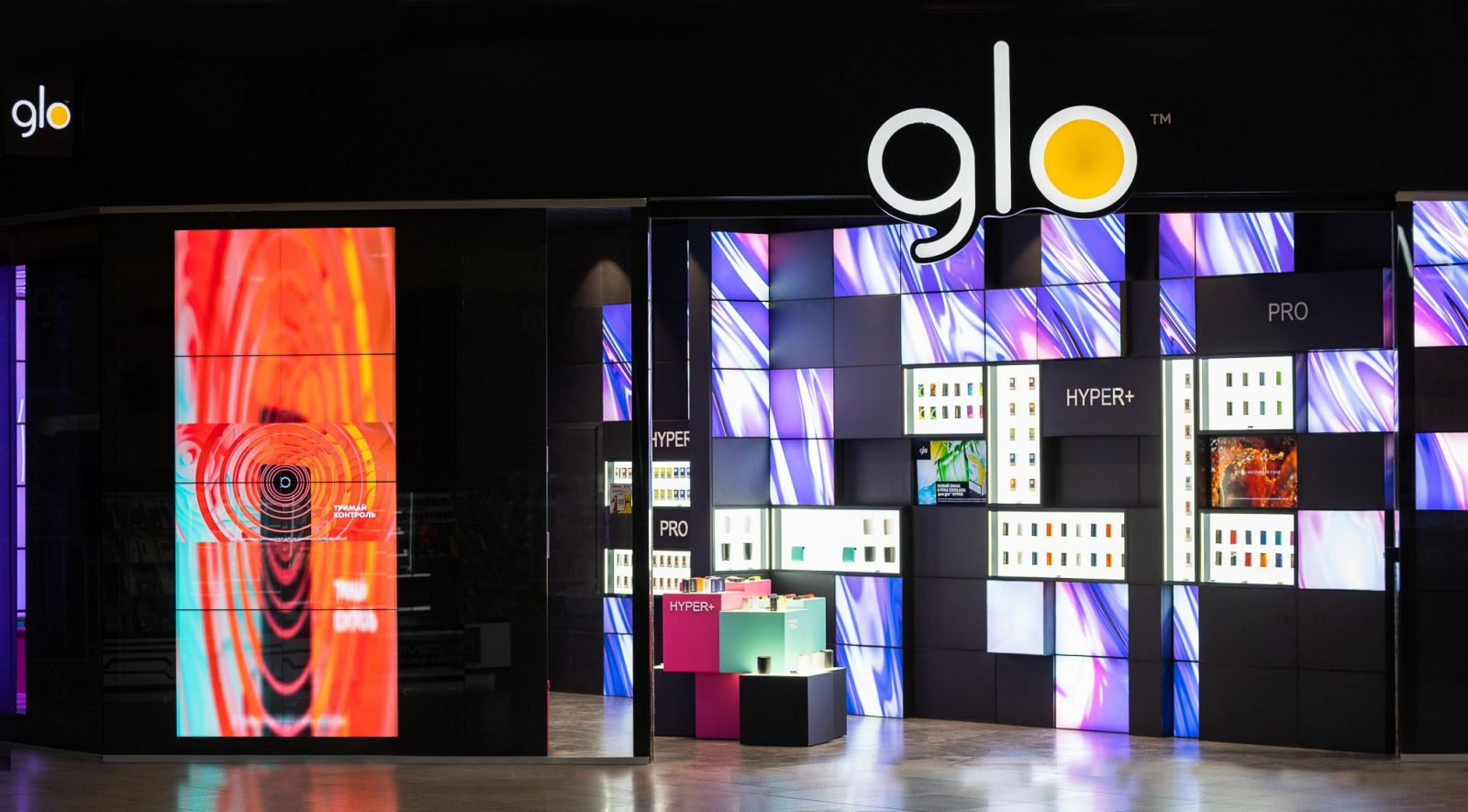 Back
Back
Thank you!
Your quote request has already been sent. We will contact you shortly.