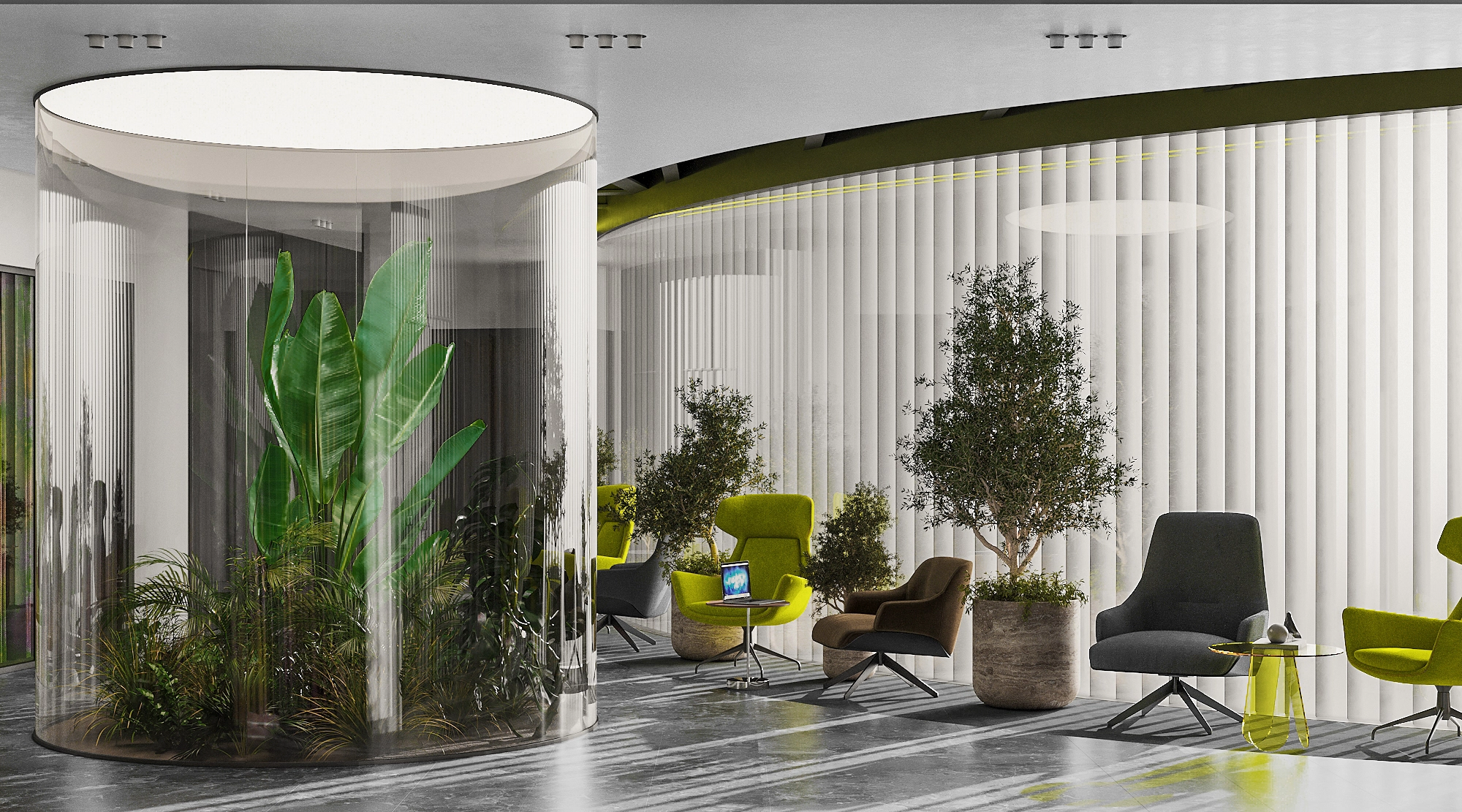 The design is dominated by genuine materials, natural colors, light surfaces and rough textures.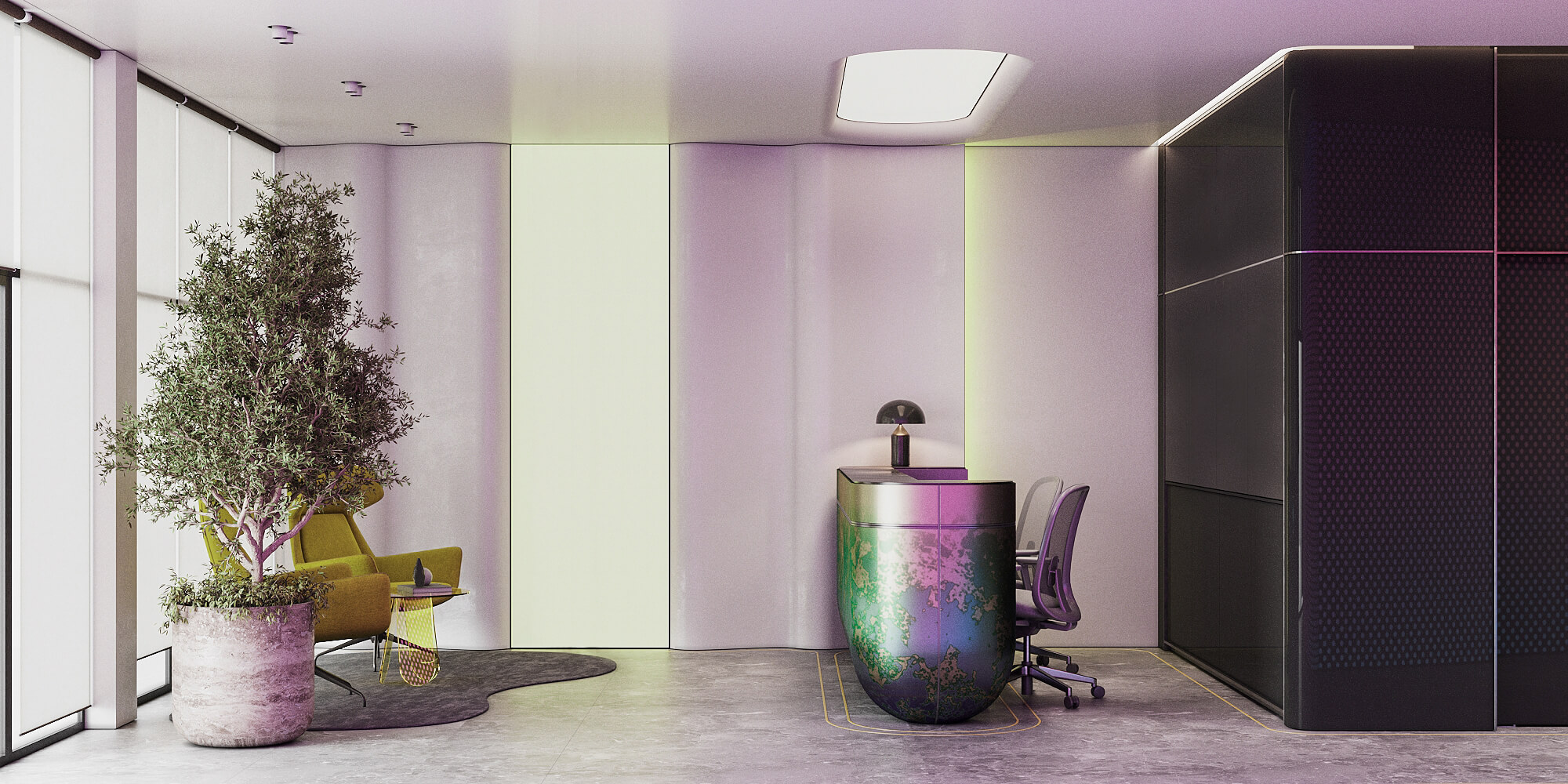 The first floor is the guest area of the office. There is a reception and comfortable chairs for waiting and communication.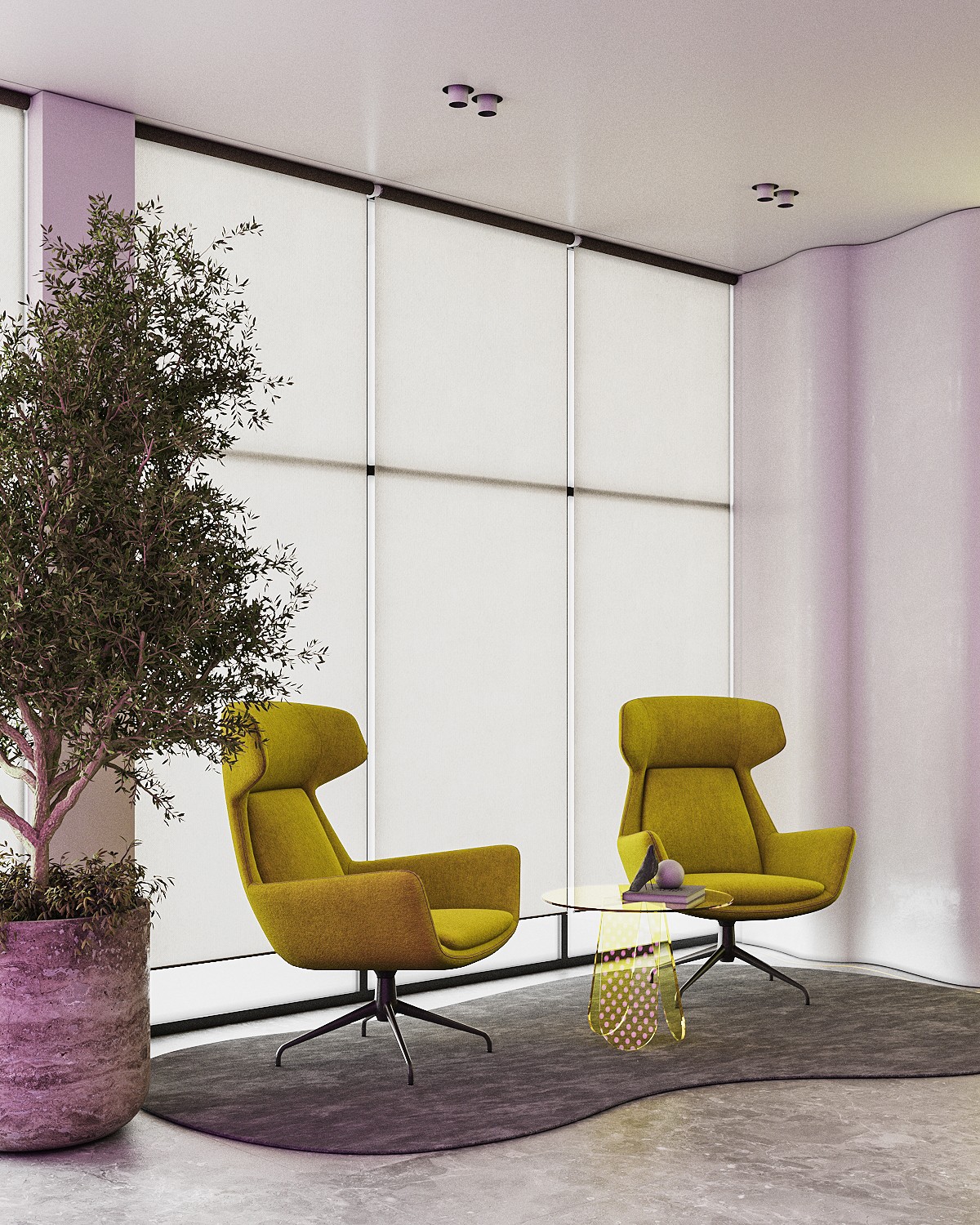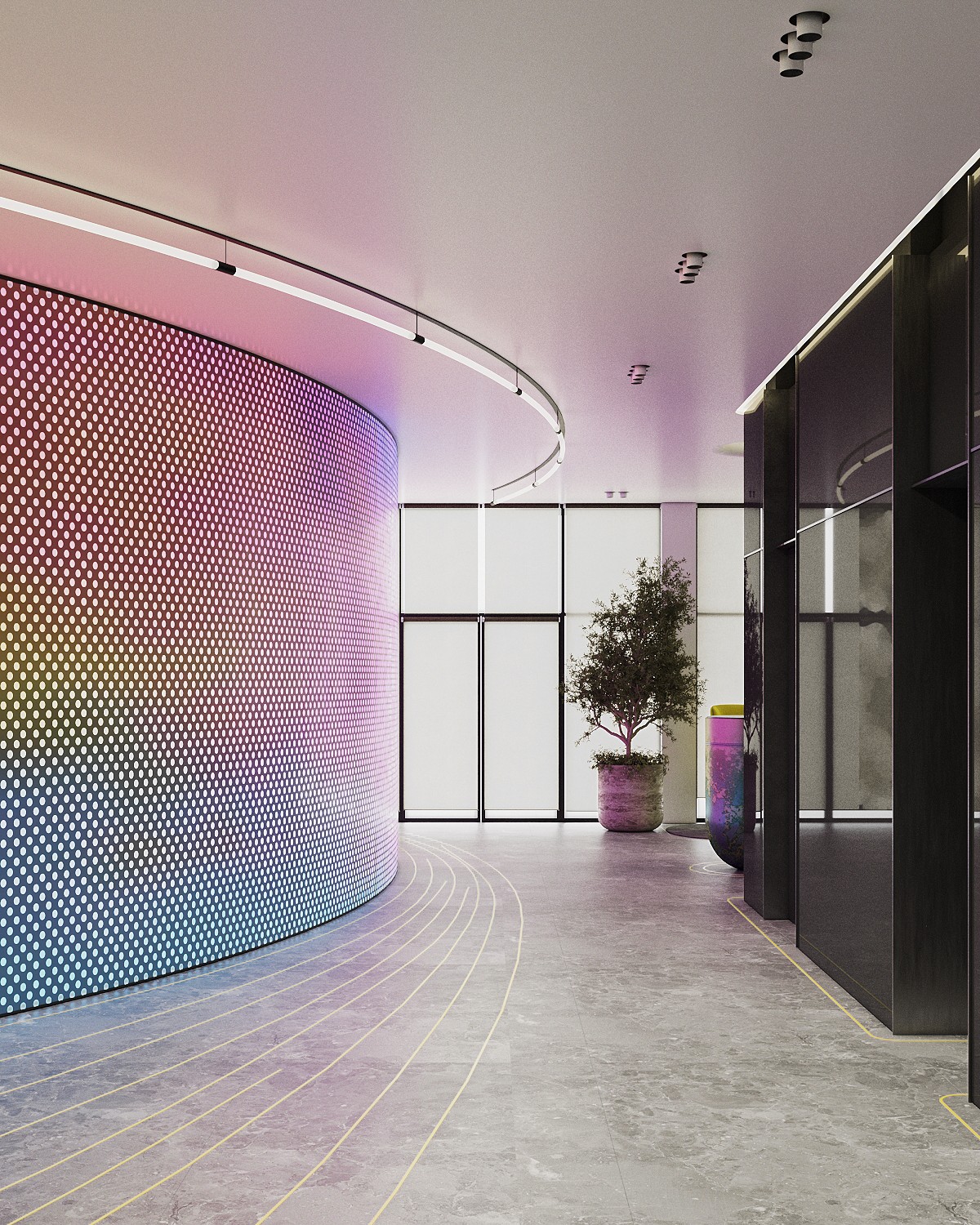 On the second floor, there are work areas. These are open spaces with universal modular furniture, meeting rooms, and recreation areas.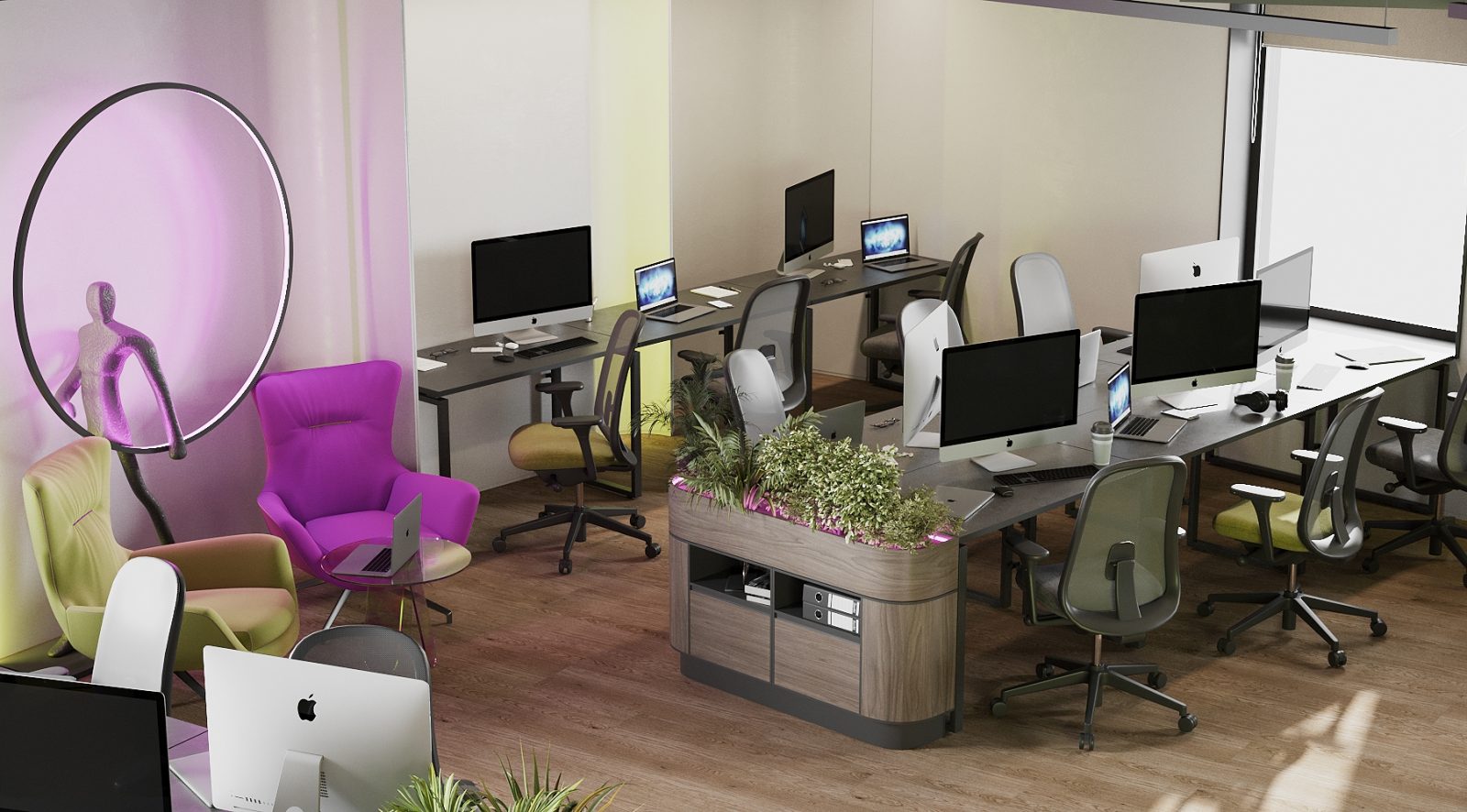 The restrained working classics of the workstations are diluted with an abundance of greenery and furniture like art objects, such as a lamp resembling an imposing Greek god.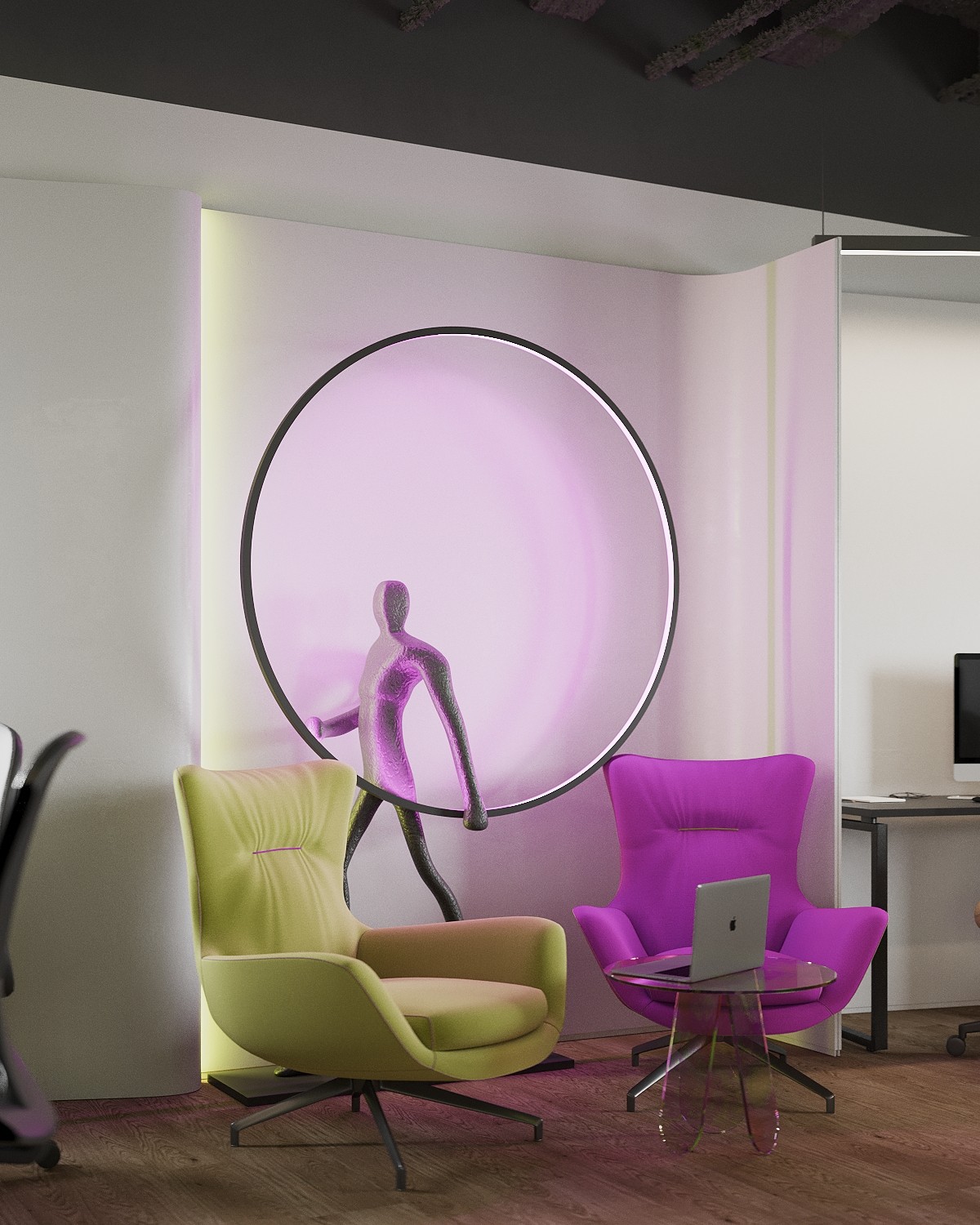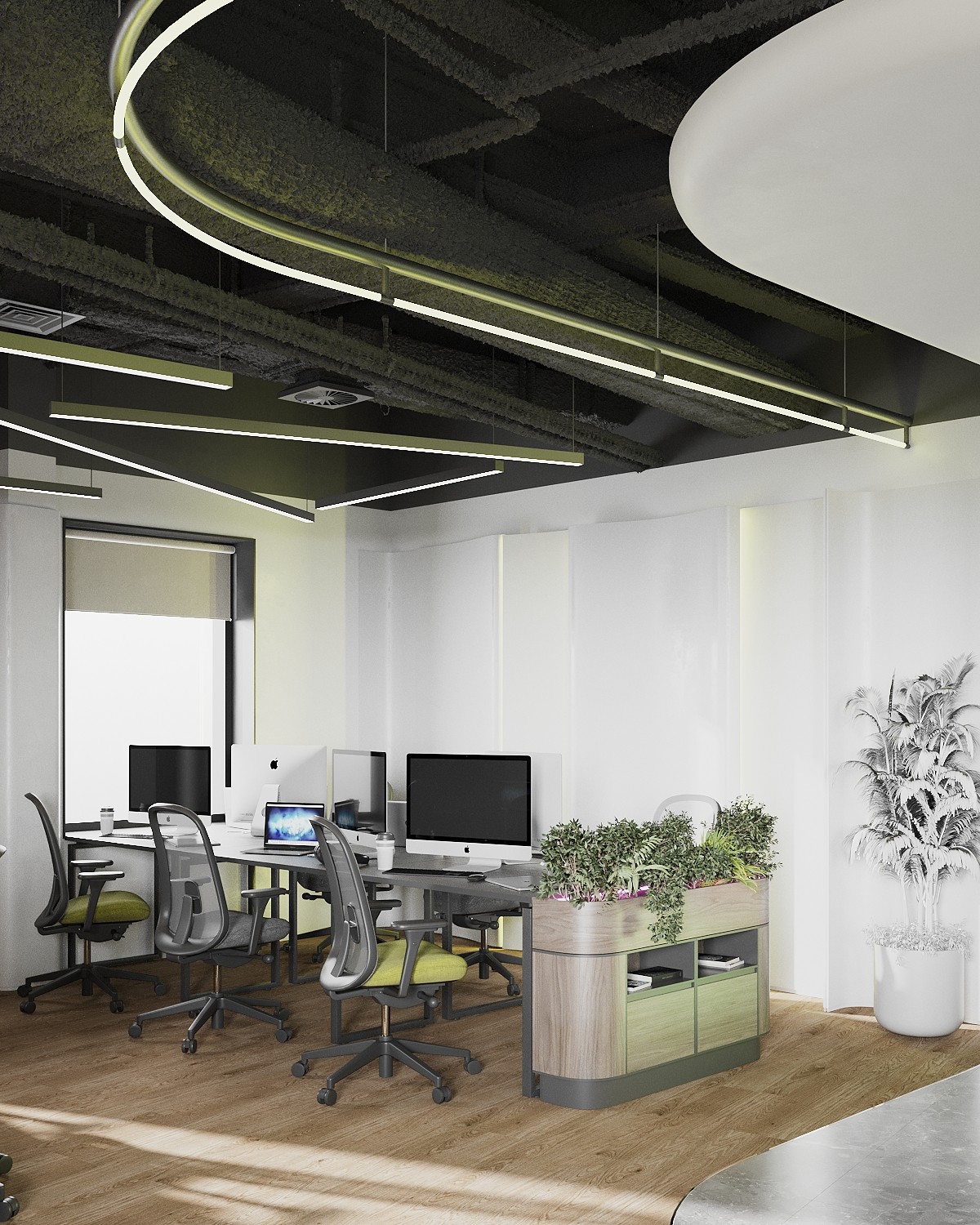 The general character of the third floor is sophisticated and has a secular gloss.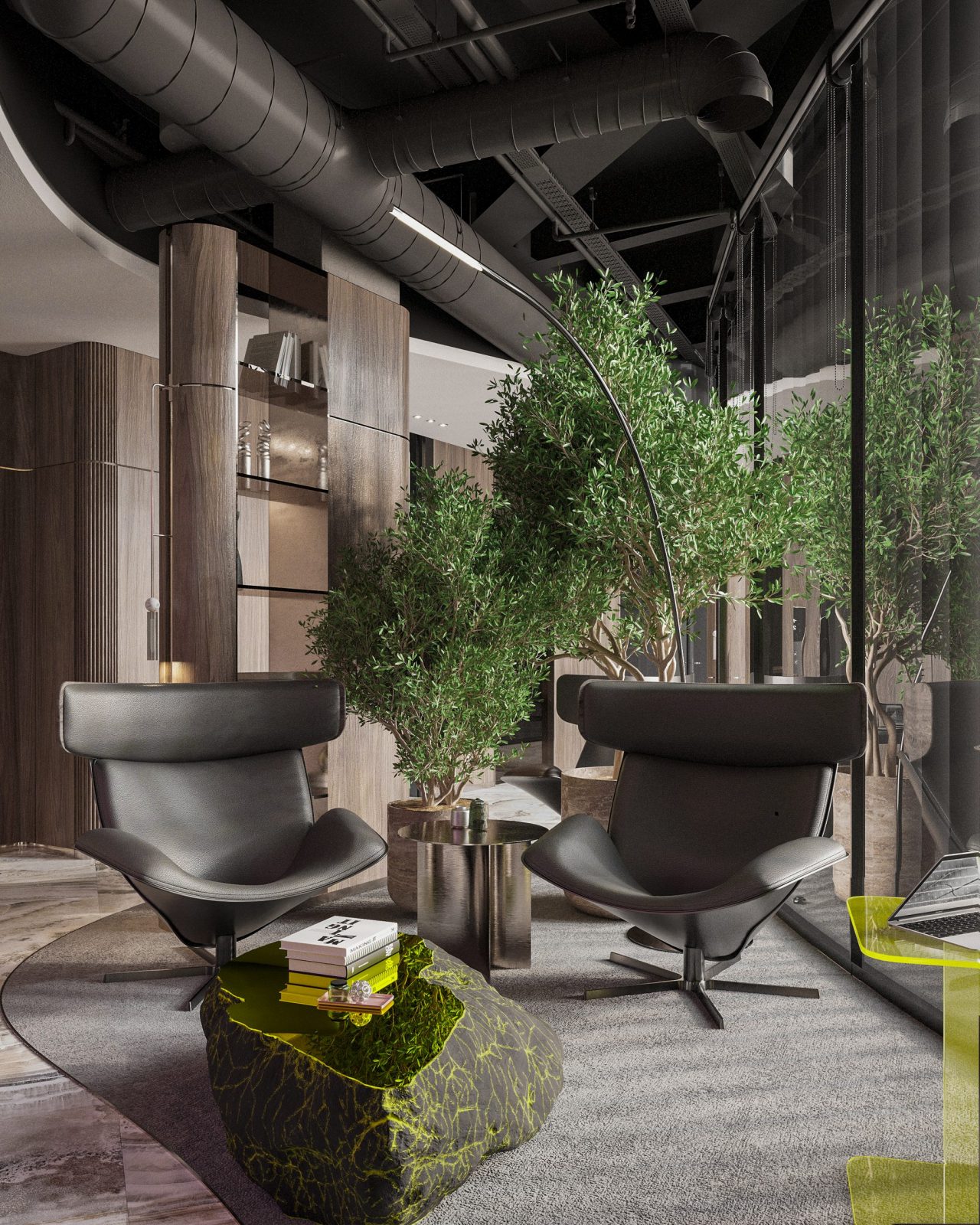 This mood is felt due to the combination of shiny black surfaces, marble, and leather with minimal splashes of bronze and gold. Natural stone, similar to a rock, decorates the hall and mentally transports to the sea coast and is a source of desired coolness.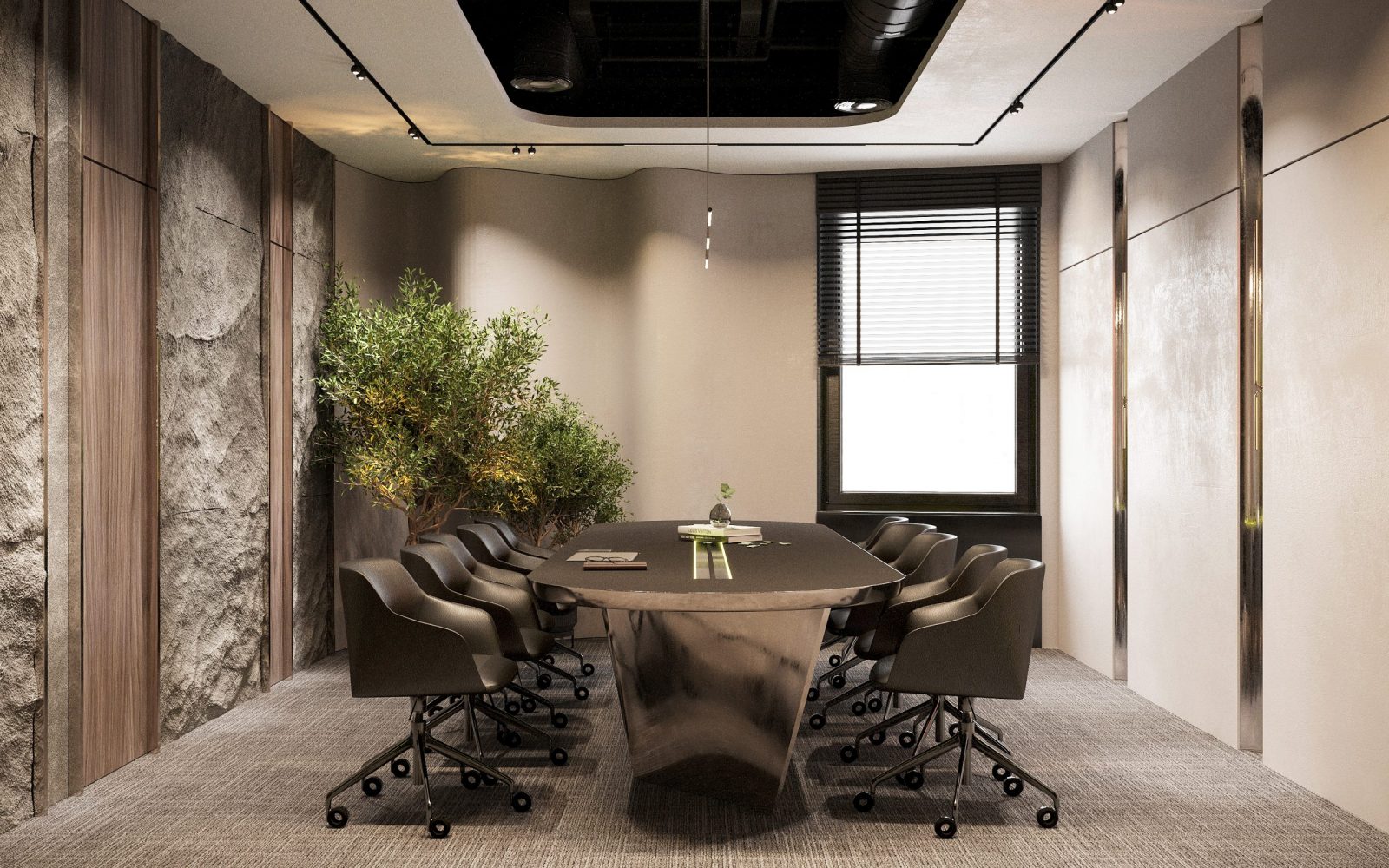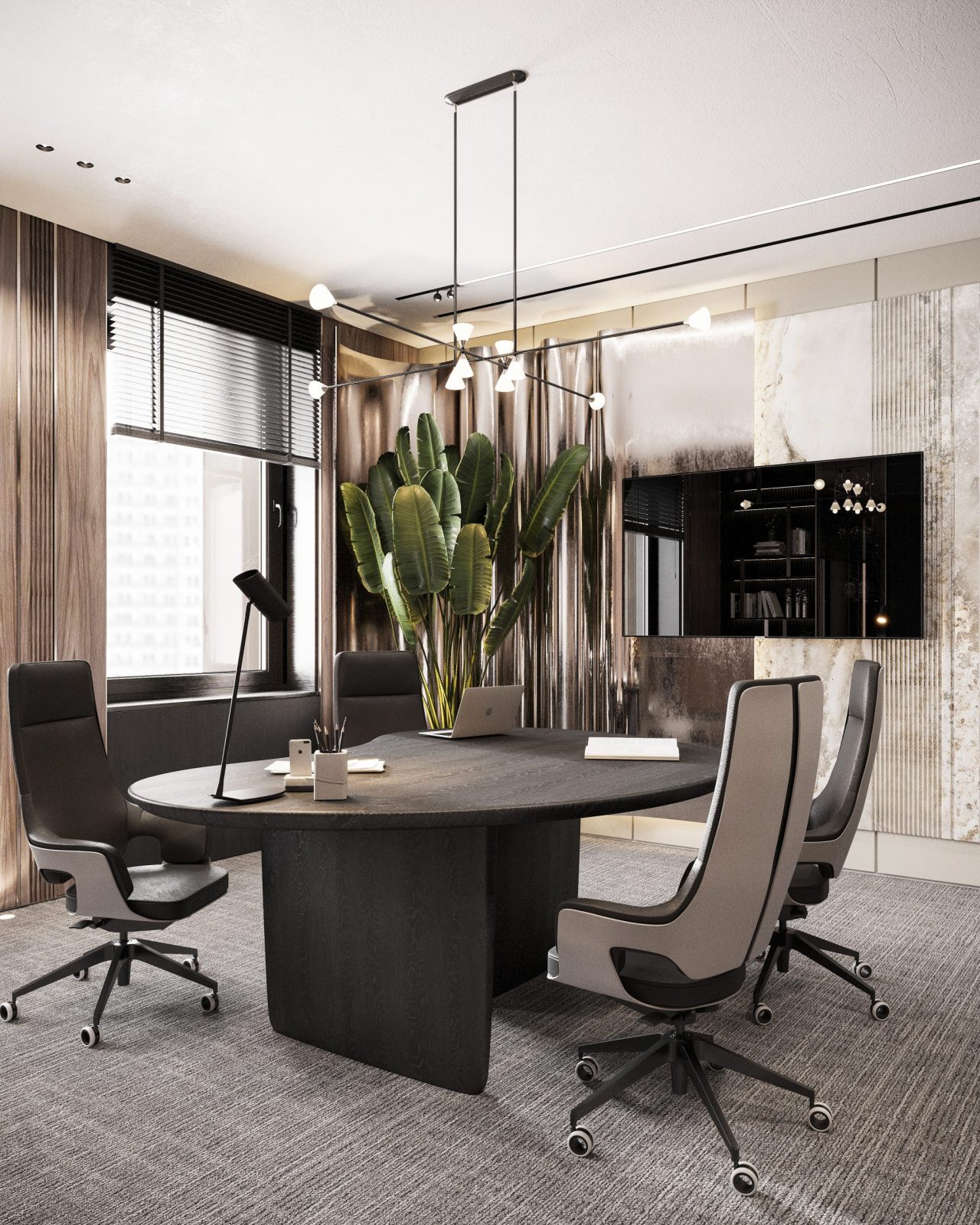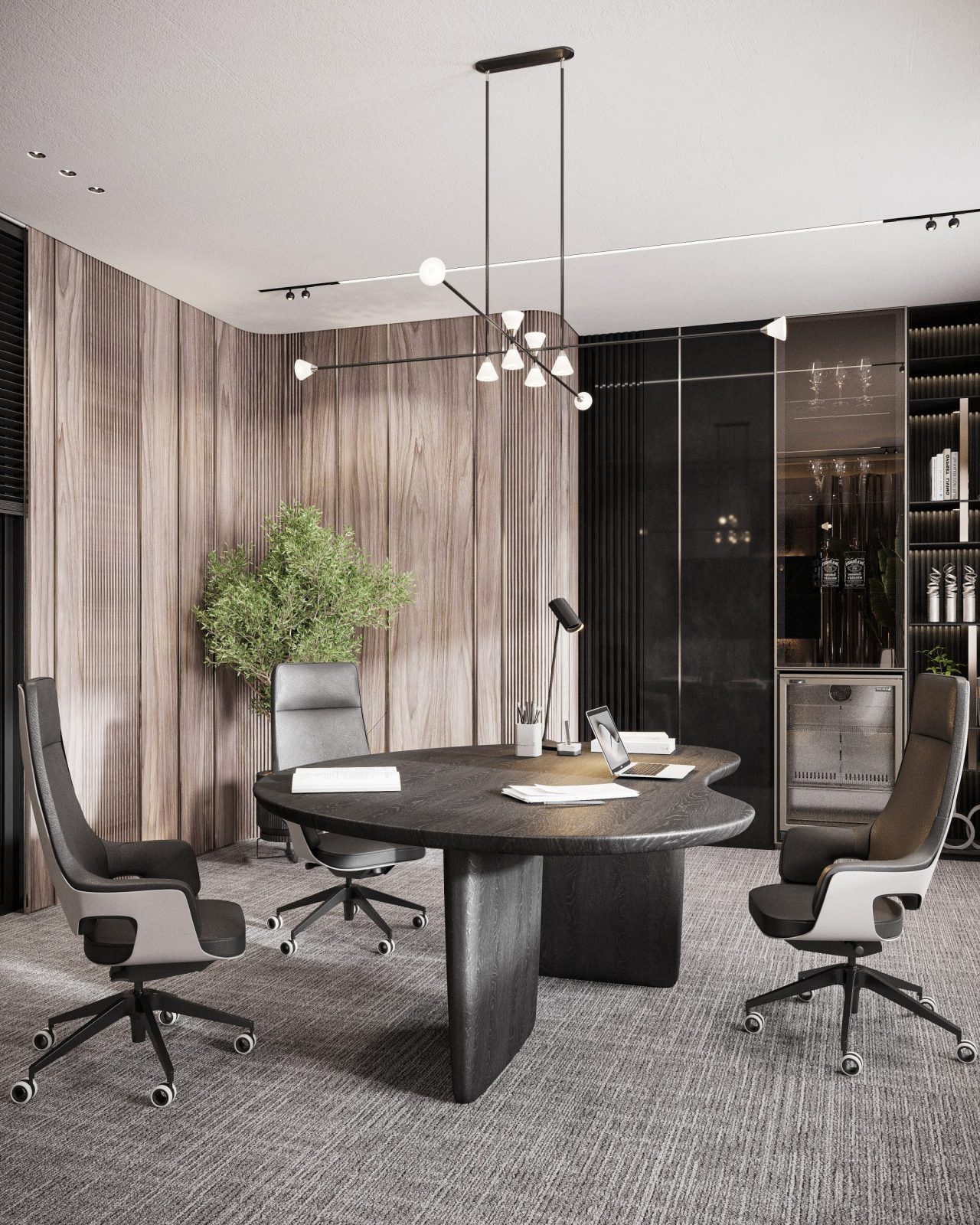 A cozy event hall can serve as a space for corporate events, internal meetings or any high-profile events.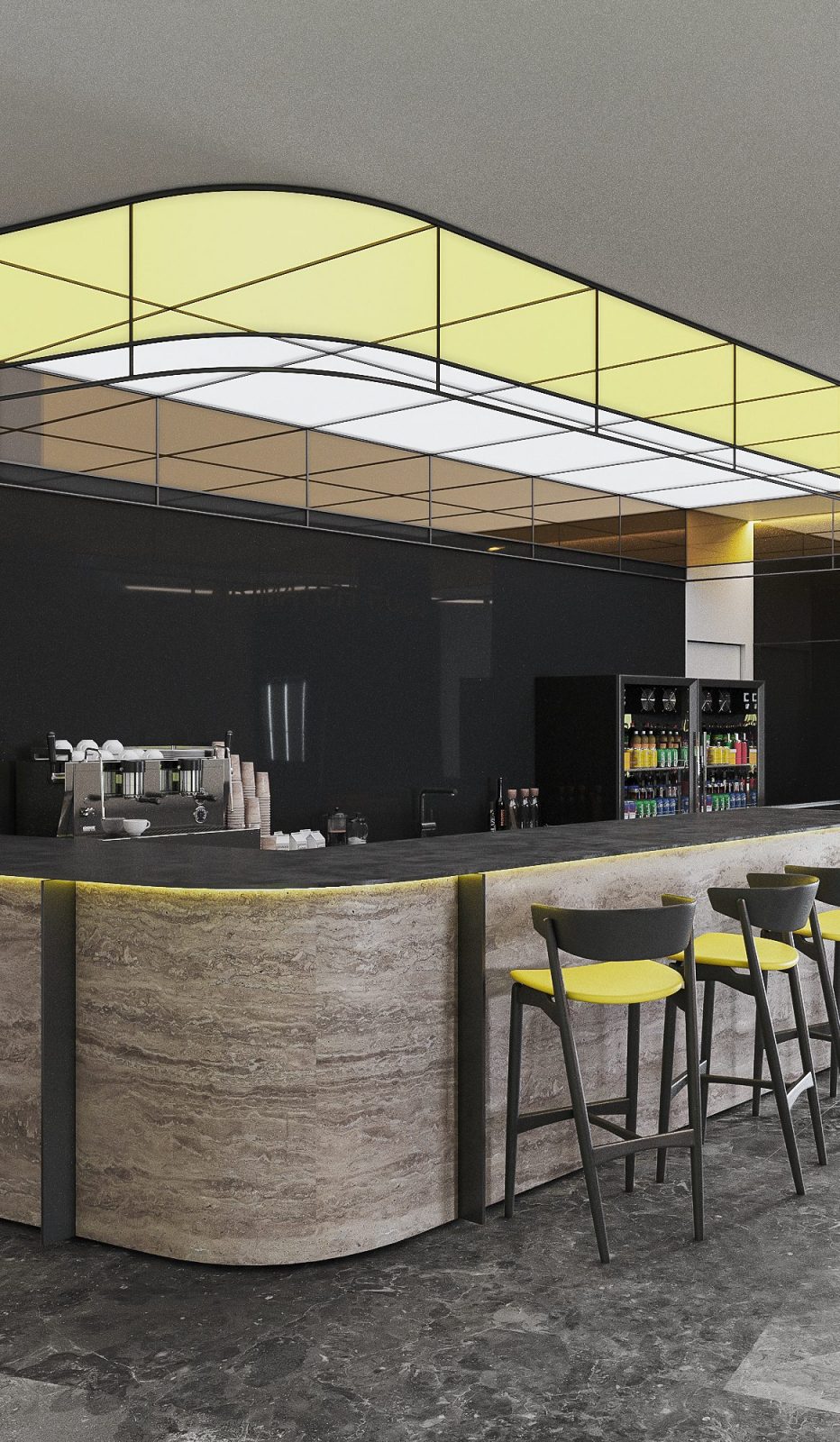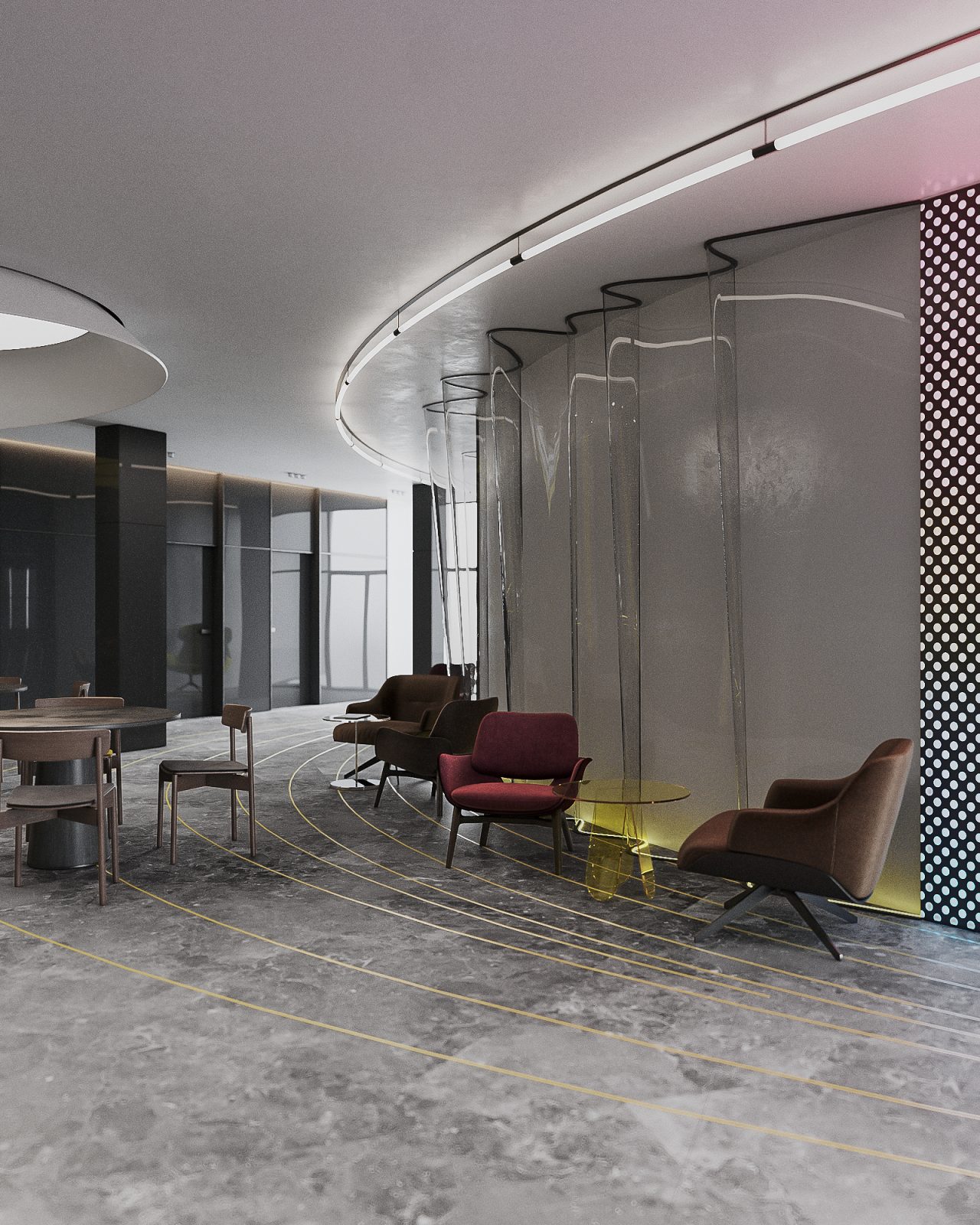 Logistics and zoning in a multi-story office are thought out so that each employee feels in his place and at the same time can refocus and work where it is convenient for him.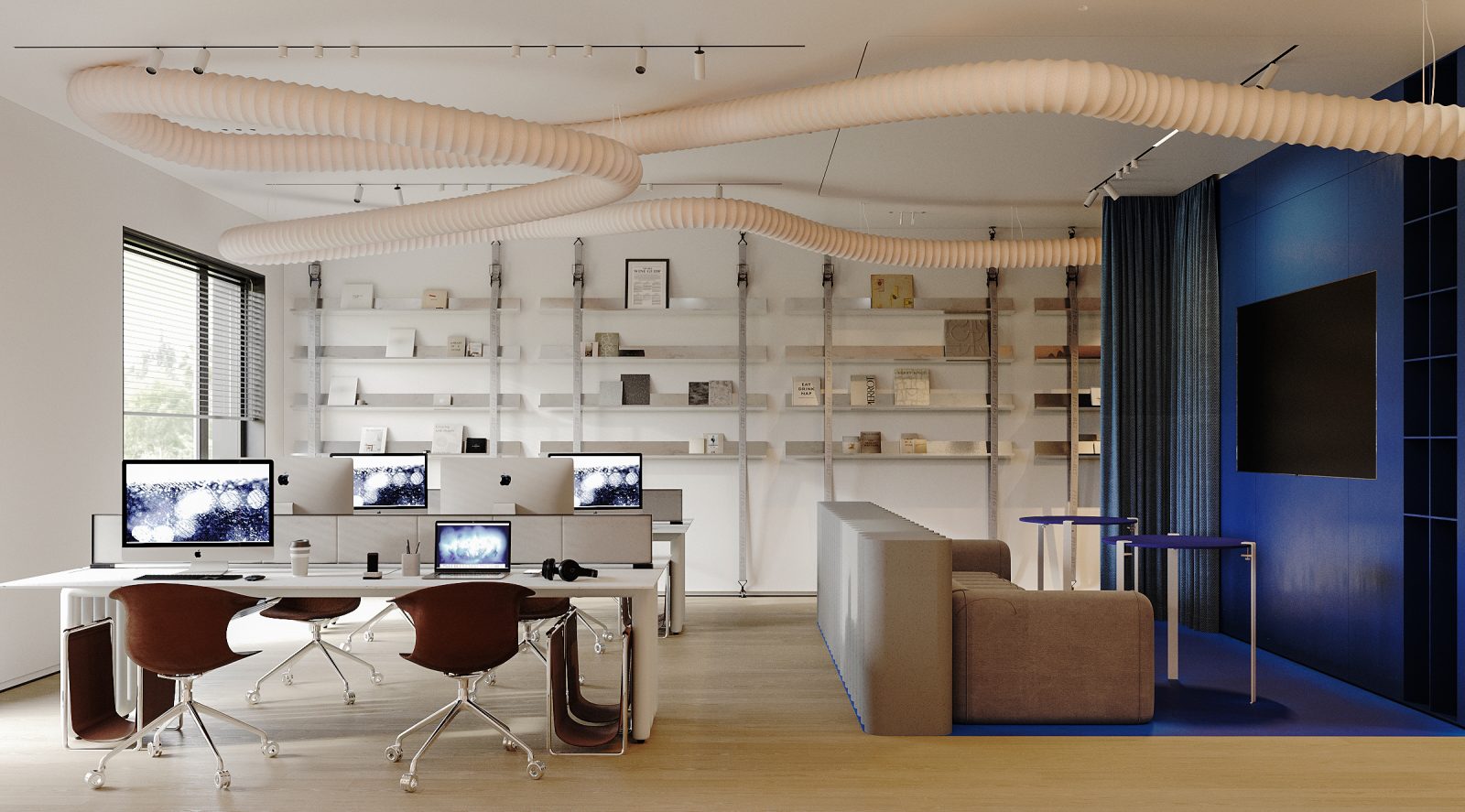 Back
Back
Thank you!
Your quote request has already been sent. We will contact you shortly.